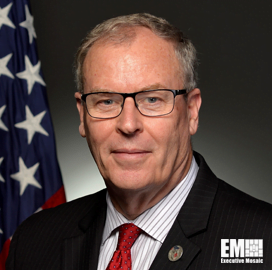 Robert Work
Former Deputy SecDef Robert Work Joins Govini Board
Former Deputy Secretary of Defense Robert "Bob" Work has been elected to the board of directors of Govini, a data analytics company based in Arlington, Virginia.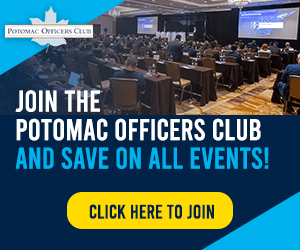 Govini founder Eric Gillespie believes that Work will enable the company to further develop solutions that would drive data science-based decision making across the Department of Defense, owing to his experience in defense strategy, budgeting and readiness, supply chain security, acquisition reform and advanced technologies like artificial intelligence.
Work, a two-time Wash100 winner and a past event speaker for the Potomac Officers Club, acknowledged that Govini's solutions allow the DoD to easily make informed decisions. He also expressed his commitment to driving company growth, Govini said.  
While Work currently sits at Raytheon Technologies' board of directors and manages his own consulting company, TeamWork, he spent much of his career in the military. He has 27 years worth of military experience, having served as the commander of an artillery battery, a battalion and a base at Camp Fuji in Japan. He wrapped up his military career as a military assistant and senior aide to Richard Danzig, the 71st secretary of the Navy. He was then appointed as undersecretary of the Navy, putting him in charge of the daily operations of the naval business enterprise consisting of 600K active duty and reserve personnel and 200K government civilians, according to his LinkedIn profile.    
During his tenure at the DoD, Work managed a $600B budget and developed the department's Third Offset Strategy, which highlights the use of new technologies and innovative operational concepts to strengthen conventional deterrence.
Work holds a bachelor's degree in biology from the University of Illinois and a master's degree in systems management, systems technology and international public policy, which he obtained from three different institutions. 
Category: Uncategorized
Tags: artificial intelligence Center for New American Security Department of Defense Deputy Secretary of Defense Eric Gillespie executive movement Govini national security Raytheon Technologies Robert Work Speaker News supply chain