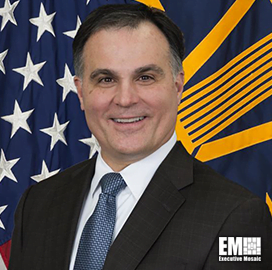 John Zangardi
Member, Board of Directors
Qualys
Former DHS CIO Joins Qualys Board of Directors
John Zangardi, former chief information officer of the Department of Homeland Security, has been elected to the Qualys board of directors.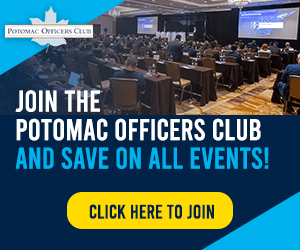 Zangardi, a past event speaker for the Potomac Officers Club, will provide executive oversight to a computer and network security company committed to delivering cloud-based security and compliance solutions in more than 130 countries.
His experience in digital transformation across the federal government extends from the DHS to the Department of Defense, where he implemented a hybrid multi-cloud strategy, Qualys said Tuesday.
Speaking about his addition to the board of directors, Zangardi said he looks forward to helping Qualys enhance its unifying cloud platform, which he lauded for providing "unprecedented, always up-to-date Global IT Asset Inventory for corporations and agencies along with real-time identification and prioritization of vulnerability across the entire attack surface."
During his two-year tenure as DHS CIO, Zangardi managed the agency's end-to-end information technology, network security and spectrum, according to his LinkedIn profile. He is also credited with developing an implementation strategy for the technical refresh of networks and consolidation of the agency-wide security operations centers. 
As the former acting CIO of the DoD, Zangardi was in charge of matters involving information technology and cybersecurity, satellite telecommunications and spectrum utilization. He also initiated efforts for navigation security and timing programs and implemented a cyber hygiene strategy that led to the adoption of modern operating systems and two-factor authentication.
He transitioned to the federal government after retiring from the Navy, where he served as a naval flight officer, along with other command and staff assignments. While at the service branch, he was also appointed as the deputy director of warfare integration programs within the Deputy Chief of Naval Operations Communications Networks Directorate. 
Philippe Courtot, chairman and chief executive officer of Qualys, spoke highly of Zangardi's contribution to the digital transformation and the cybersecurity modernization across the DHS and DoD. 
"We are honored to welcome him to our board of directors and gain his valuable insight and guidance as we continue to expand our cloud platform to deliver innovative security and compliance offerings," Courtot said.
Category: Speaker News
Tags: board of directors Department of Defense Department of Homeland Security digital transformation executive movement John Zangardi multi-cloud Qualys Speaker News