Thomas Bossert
President
Trinity Cyber
Former Homeland Security Adviser Thomas Bossert Named Trinity Cyber President
Thomas P. Bossert, a former homeland security adviser to President Donald Trump, has been named president at Trinity Cyber, a cybersecurity company headquartered in Bowie, Maryland.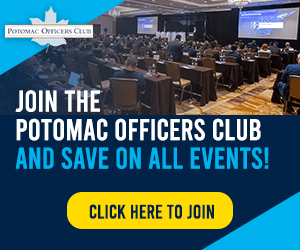 He was appointed to advance the organization's overall growth and lead the delivery of online threat prevention and anti-cyberattack services to clients, the company said Wednesday. 
Bossert, an ABC News national security analyst, joined the company in February 2019 as chief strategy officer. During his public service years, he became the White House's chief risk officer in charge of the nation's cybersecurity, homeland security, global health security and counterterrorism. 
Trinity Cyber co-founder and CEO Steve Ryan said Bossert's promotion is another favorable step for the company, which has been showing growth and providing new cybersecurity services for businesses. "Tom has a deep understanding of risk management and tremendous leadership experience that is invaluable to Trinity Cyber as we drive uncharted innovation and prepare for even greater customer success," he said. 
Thomas Wagner, the company board chairman, said Bossert's extensive experience in federal government's risk management and cybersecurity strategies gives him broad understanding of the security challenges confronting American enterprises. 
"As the threat landscape evolves and the transition to the digital economy accelerates, Tom is well-positioned to deliver Trinity Cyber's additive security to the industry as president," he said.
Kathie Resteiner, chief of staff of Intel Capital, said she is confident that Bossert's expertise in cybersecurity and risk management will allow the company to thrive in these uncertain times. "He will help Trinity Cyber and its customers derive value and see around corners during this pandemic, and beyond," she said. 
According to Jonathan Harris, CEO of AIM13-CVP, the coronavirus pandemic has given substantial opportunities for cyberattackers and hackers across the world. Experts noted that cyber threats to financial companies grew 238 percent in 2020. The FBI's Cyber division reported a more than 300 percent increase in daily complaints at the agency's Internet Crime Complaint Center.