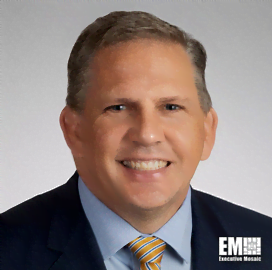 James Geurts,
Board of Advisors
member, Torch.AI
Former Navy Acquisition Official James Geurts Joins Torch.AI's Board of Directors
Former Navy senior acquisition official James Geurts has joined the board of directors of Torch.AI, a developer of data and cyber risk management solutions.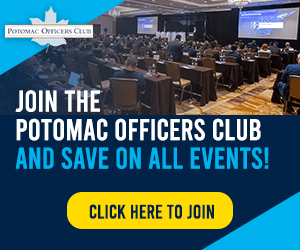 Geurts, a speaker at a past Potomac Officers Club event, held the official title of assistant secretary for research, development and acquisition at the Navy.
In the said role, Geurts was responsible for an annual budget of $148 billion, as well as functions such as research, development, acquisition, production, contracting and sustainment.
He boasts 34 years of experience with the service and with the U.S. Special Operations Command and the U.S. Air Force, Torch.AI said Tuesday.
Prior to his retirement in August 2021, Geurts performed the duties of the undersecretary of the Navy and served as the department's chief operating officer and chief management officer.
POC's parent organization, Executive Mosaic, inducted Geurts into the 2020 edition of the Wash100 Award in recognition of his contributions to the government contracting sector.
Torch.AI said it will benefit from Geurts' expertise in acquisition, research, sustainment and force enablement. Geurts' appointment follows Torch.AI's acquisition of data warehouse and analytics company DataTech, an Illinois-based company that works with both government and private-sector clients.
David Kervin, CEO of Torch.AI's federal business, said that Geurts will accelerate the company's efforts to deliver artificial intelligence-powered data services to the Department of Defense.
Torch.AI said that its flagship product, Nexus, is an AI tool designed to automatically process data and translate them into machine-readable formats in real-time.
Category: Speaker News
Tags: artificial intelligence data analytics DataTech David Kervin executive movement James Geurts Speaker News Torch.AI Wash100