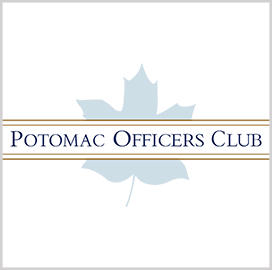 Security solutions
Four GovCon Executives in the National Security Solutions Business
Since Russia's invasion of Ukraine, U.S. security authorities have been pressuring American organizations to brace themselves for the conflict's potential cybersecurity impact.
Despite the lack of a major incident to date, National Cyber Director Chris Inglis said there is intelligence suggesting that Russia poses a credible threat to U.S. public infrastructure, The Wall Street Journal reported.
Rob Joyce, the cybersecurity director at the National Security Agency, echoed Inglis' concerns about Russia's cyber threat. "They are at a decision point of if or when they choose to apply that," Joyce said on the sidelines of a recent RSA conference.
The Potomac Officers Club—a division of Executive Mosaic—features four government contracting executives handling national security solutions.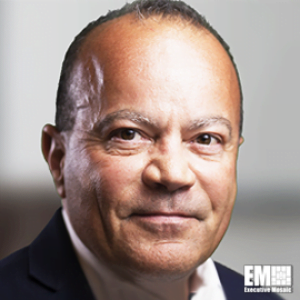 David Messina is the executive vice president of national security at Modern Technology Solutions Inc., a role that he has held for nearly four years. The EVP is also a Potomac Officers Club member.
Messina has over 40 years of experience in managing national security and government technology tasks. He is also knowledgeable in business development, program management and strategy formulation.
Prior to assuming his current leadership role, he was a principal consultant at Deep Water Point. In this role, Messina performed strategy and business development work for intelligence and counterterrorism clients, according to his LinkedIn profile.
The industry veteran was a director at Lockheed Martin from 1981 to 2016. At the aerospace company, he performed strategic planning, program management, customer relations, systems integration and contract negotiation tasks.
Messina started his career in 1978 as a software analyst at chemicals company DuPont.
The MTSI executive holds a Master of Business Administration degree from Georgetown University's McDonough School of Business and a bachelor's degree in computer science and statistics from the University of Delaware.
MTSI is a fully employee-owned engineering services and technology solutions company that offers test and evaluation, modeling and simulation and systems engineering services to defense, intelligence, federal civilian and commercial customers. It is headquartered in Alexandria, Virginia, and has multiple offices across the U.S.
Brian Morrison is vice president and general manager of cyber systems at General Dynamics Mission Systems. He has been with the General Dynamics business unit for nearly four years.
Morrison leads a group that provides encryption and cybersecurity products and services to the government. He also oversees profit and loss, growth strategy and execution and investment and production elements.
The industry veteran was the vice president of marketing at GDMS before assuming his current role, according to his LinkedIn profile.
Morrison handled multiple leadership roles at GDMS parent company General Dynamics for over six years. He was the staff vice president for GD's international business organization and the director of planning and development.
Prior to his time in the private industry, he worked at the Department of Defense as the deputy assistant secretary. He started his career in 2005 as the deputy staff director and general counsel at the House Permanent Select Committee on Intelligence.
The GDMS executive holds a Master of Business Administration degree from Northwestern University's Kellogg School of Management, a Juris Doctor degree from Harvard Law School and a bachelor's degree in English and literature from Brandeis University.
General Dynamics Mission Systems offers a wide variety of products and services that support the military's operations across all domains, from sea to space and cyber. It is headquartered in Fairfax, Virginia, and has multiple offices across the U.S.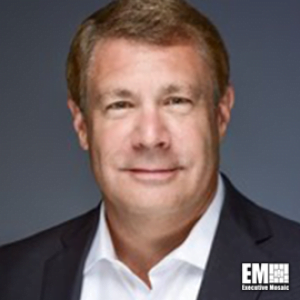 Kevin Bennett is the senior director of Department of Defense combatant commands at Science Applications International Corp. He has been with the company for nearly six years.
As senior director, Bennett is responsible for securing contracts that support national security.
The industry veteran has also taken on multiple other responsibilities at SAIC, including business development leadership, capture management and contract negotiations, according to his LinkedIn profile.
Bennett was the deputy chief information officer at the U.S. Transportation Command before he started working at SAIC. In this role, he led contractors and military and civilian personnel who managed a cyberspace domain with several business systems.
Bennet's other leadership roles include senior vice president and general manager of mission support at the U.S. Air Force's 49th Wing, deputy CIO at the U.S. Cyber Command and senior VP of assured information sharing at the Joint Staff.
The SAIC executive holds a master's degree in business from the University of Colorado Colorado Springs and a bachelor's degree in computer science from Worcester Polytechnic Institute.
SAIC offers mission support, information technology and logistics services to defense, intelligence, federal civilian and health organizations. It is headquartered in Reston, Virginia, and has multiple offices within and outside the U.S.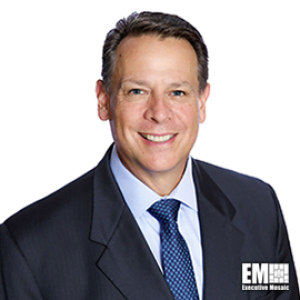 Sean DuGuay, a member of the Potomac Officers Club, serves as principal of national security and defense at Capgemini Government Solutions.
The McLean, Virginia-based company offers modernization solutions to clients in the civilian, health, national security and defense markets, its website says.
In an interview with ExecutiveGov, DuGuay said that Capgemini has deep expertise in cloud, data, software-as-a-service and platform-as-a-service solutions. He also highlighted the company's December 2021 acquisition of VariQ, which he said offers value for tackling challenges in cyber resilience.
Prior to joining Capgemini, DuGuay served for seven months as vice president of business development at consulting firm ICF, according to his LinkedIn profile.
He previously served as director of business development at Excella, where he led a team working on contracts with the federal government.
In March 2015, he joined Visionary Integration Professionals as chief revenue officer, working on the company's go-to-market strategy for the civilian, defense and intelligence markets.
DuGuay also held business development roles at Federated IT, CGI and Business Development Group. He previously spent over a decade as a felony-level crime investigator for the U.S. Marine Corps.
He earned an associate degree in theology and a bachelor's degree in human services from Wayland Baptist University.
ABOUT POTOMAC OFFICERS CLUB
The Potomac Officers Club is owned and operated by Executive Mosaic. Since 2002, Executive Mosaic has been a leader in media and exclusive senior executive networking programs primarily targeted to the U.S. federal government contracting (GovCon) marketplace. In addition to connecting executives of consequence into a fabric of like minded communities, the company's growing cross-media platform serves as a leading source of news about the people, policies, trends and events shaping the nation's GovCon sector.
Category: Executive Profiles
Tags: Brian Morrison David Messina Executive Profiles govcon government contracting Kevin Bennett Phyllis Schneck Sean DuDuay security executives