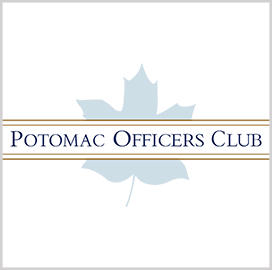 Government contracting
Four Public Sector Contracting Executives to Watch
New pieces of spending legislation and the public sector's increased focus on small businesses provide an opportunity for proactive companies to grow their government contracting operations.
Kevin Plexico, senior vice president of information solutions at Deltek and a part of Executive Mosaic's GovCon Expert program, said that despite the increase in business opportunities, contractors must still be aware of complicating factors in the federal, state, local and education markets.
He highlighted trends such as the expansion of compliance and cybersecurity requirements as well as the consolidation of contracts by certain agencies such as the General Services Administration.
The Potomac Officers Club—a division of Executive Mosaic—features executives in public sector contracting.
Jason Porter is the president of Public Sector and FirstNet at AT&T, working out of Dallas, Texas. For nearly two decades at the company, his goal has always been to harness the power of technology to make people's lives better, according to his LinkedIn profile.
Porter joined AT&T as an engineering manager in 2002, when he was fresh out of his service in the Army. In the years that followed, he was gradually appointed to roles of increasing importance.
Porter was appointed to his current post in March 2021. In his role as the head of AT&T's public sector business, he works with his team in solving first responders' technological needs, Porter's profile states.
At one time, Porter led the six-year strategic technology planning for the company's Global Wireline Network, the Mobility Radio Access Network and Domain 2.0 and Indigo initiatives.
Before joining the corporate world, Porter was a captain in the Army. In that role, he managed a platoon consisting of seven non-commissioned officers and 27 enlisted personnel. He oversaw the operations of four tanks, four mortar vehicles and two Humvees.
Porter earned his bachelor's degree in environmental engineering from the United States Military Academy at West Point. He later earned his Master of Business Administration degree from Regis University.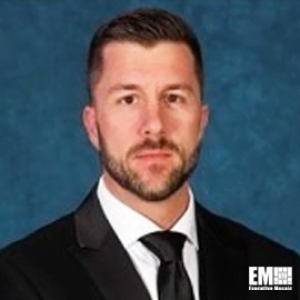 Billy Biggs serves as vice president for the public sector at WalkMe, a San Francisco, California-based software development company that helps organizations through their digital transformation journey.
WalkMe offers a public sector-focused digital adoption platform designed to streamline employee training, increase data accuracy with validation and automation and enable users to self-serve their digital tools.
In his current role, Biggs is responsible for all go-to-market functions in connection with federal, state and local, K-12, higher education and nonprofit customers, according to his LinkedIn profile.
He has over 25 years of experience in technology companies, holding roles in sales, general management, go-to-market leadership and operations.
Prior to joining WalkMe in June 2021, Biggs served as VP of public sector sales at BlackBerry, where he was responsible for the revenue generation, client success and field operations of the public sector team.
He previously served as VP of public sector and health care at Cornerstone OnDemand, a provider of cloud-based talent management software solutions.
Biggs was responsible for client-facing functions and field operations in North America, including strategic business development, sales operations and partner alliances.
From 2005 to 2014, he served as senior director for the public sector at GP Strategies. He briefly held project management roles at Science Applications International Corporation and Northrop Grumman earlier in his career.
Biggs earned a Master of Business Administration degree in strategic management and a bachelor's degree in information systems management from Salisbury University's Perdue School of Business.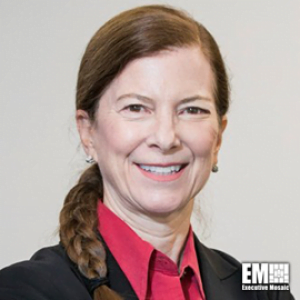 Maggie Hallbach is the senior vice president at Verizon Public Sector, working out of Oakton, Virginia. She was appointed to this position in February and now leads a team of professionals dedicated to delivering innovative technology solutions and services to customers, according to her LinkedIn profile.
Hallbach has held a number of executive roles during her more than two decades at Verizon. Most recently she served as VP of business development and strategic sales for Verizon Public Sector, where she led the team focused on developing, designing and capturing strategic opportunities in the government market.
At one time, Hallbach also served as the company's VP for the state, local and education markets. In that role, she and her team were responsible for developing solutions to address the increasingly complex requirements of state and local governments and education clients, her profile revealed.
Previously, Hallbach served as VP of strategy and business development at Virginia-based telecommunications company MCI, which was at one time the second-largest long-distance telephone company in the United States. The company was acquired by Verizon in 2006, paving the way for Hallbach's entry.
Hallbach earned her bachelor's degree in history from Brown University. She later earned her Master of Business Administration degree from the Univesity of Maryland's Robert H. Smith School of Business.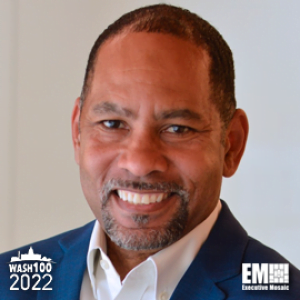 Dana Barnes is the senior vice president of U.S. public sector sales at Palo Alto Networks. He has been with the company since September 2020.
Barnes leads a team that delivers mission-critical cybersecurity solutions to the education sector and federal, state and local government clients. He received a 2022 Wash100 recognition for his efforts in driving zero trust and federal internet of things security.
The industry veteran worked at the computer company Microsoft for 12 years before taking up his current leadership role, according to his LinkedIn profile.
He was the VP of state and local government at Microsoft from 2018 to 2020 and was the general manager of the software company's National Security Group from 2014 to 2018.
He started his professional career in 1993 as a business development professional at IBM Global Services. Barnes also had a 12-year stint as an officer with the U.S. Marine Corps.
Barnes holds a master's degree in information and telecommunications systems from Capitol Technology University and a bachelor's degree in history from the U.S. Naval Academy.
He was an advisory committee member at the Intelligence and National Security Alliance and was a member of the D.C. Chamber of Commerce's board of directors.
Palo Alto Networks offers network security, cloud security, security operations and threat intelligence and consulting solutions and services. It is headquartered in Santa Clara, California, and has multiple offices within and outside the U.S.
ABOUT POTOMAC OFFICERS CLUB
The Potomac Officers Club is owned and operated by Executive Mosaic. Since 2002, Executive Mosaic has been a leader in media and exclusive senior executive networking programs primarily targeted to the U.S. federal government contracting (GovCon) marketplace. In addition to connecting executives of consequence into a fabric of like minded communities, the company's growing cross-media platform serves as a leading source of news about the people, policies, trends and events shaping the nation's GovCon sector.
Category: Executive Profiles
Tags: Billy Biggs Dana Barnes Executive Profiles govcon government contracting Jason Porter Kevin Plexico Maggie Halllbach public sector