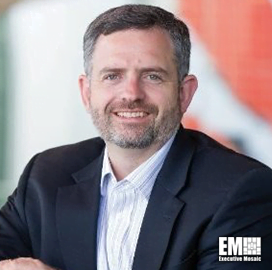 Frank DiGiammarino
Executive Vice President
Booz Allen Hamilton
Frank DiGiammarino, EVP for Innovation Strategy at Booz Allen Hamilton
Frank DiGiammarino serves as executive vice president for innovation strategy at Booz Allen Hamilton, a role he has held since December 2018.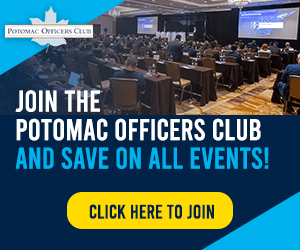 He is responsible for the growth of emerging businesses, the establishment and maintenance of vital relationships in the ecosystem and the expansion of the organization's innovation programs, the company said. 
An IT veteran of 20 years focusing on cloud computing, technology innovation and enterprise transformation, DiGiammarino spent his professional career in various sectors of the government agencies and leading companies, where he was involved in strategic directions, organizational structures and transformational changes. 
During his tenure, the company was chosen as the NVIDIA Partner Network's 2019 Global Consulting Partner of the Year for the Americas, marking the third year in a row for the Virginia-based defense contractor to receive the award.
In a statement, the organization said it was recognized for its promotion of artificial intelligence adoption across the federal government. Booz Allen's partnership with NVIDIA plays a significant role in delivering AI technology to clients.
Before joining the company, DiGiammarino co-founded Accelerated Digital Ventures, a U.K.-based investment company, and was a senior fellow at the Beeck Center for Social Impact and Innovation at Georgetown University, according to his LinkedIn profile. 
Previously, he was a director at the White House Recovery Implementation Office for the Obama Administration, leading a team working across a complex network of federal, state and local government organizations to spend $787B to accelerate business recovery during the economic downturn. 
From January 2012 to August 2016, DiGiammarino joined Amazon Web Services, where he oversaw the company's global expansion strategies, opening business units in the Asia Pacific, Canada, Europe and Latin America. 
A member of the National Academy of Science Economic Innovation Forum, he serves as an advisor for The George Washington University's Trachtenberg School of Public Policy and Administration.
DiGiammarino graduated from the University of Massachusetts Amherst with a bachelor's degree in political science and earned his master's degree in public administration from George Washington University.
Category: Executive Profiles
Tags: Booz Allen Hamilton cloud enterprise transformation Executive Profiles Frank DiGiammarino LinkedIn strategy technology innovation