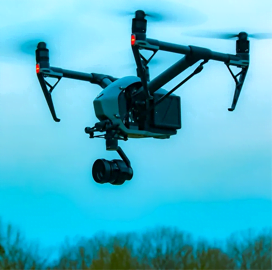 Unmanned aircraft
GA-ASI to Help JAIC Efforts on Drone Sensing
General Atomics Aeronautical Systems Inc. has landed a $93.3M smart sensor contract to support the efforts of the Joint Artificial Intelligence Center to improve the autonomous sensing capabilities of unmanned aerial vehicles.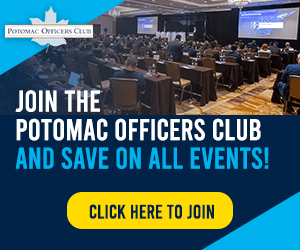 The agreement is meant to advance artificial intelligence technology using object-recognition algorithms in the drone systems, Air Force Technology said Wednesday.
In addition, the company is tasked to apply onboard AI to run the UAV's sensors and direct autonomous flight.
JR Reid, GA-ASI vice president for strategic development and a Potomac Officers Club member, said the company will use the substantial investments it made to boost JAIC's autonomous sensing mission.
"This will bring a tremendous increase in unmanned systems capabilities for applications across the full range of military operations," he said.
The California-based defense contractor also intends to use the technology on the MQ-9 Reaper remotely piloted aircraft, which offers various sensors such as the Reaper Defense Electronic Support System and Lynx Synthetic Aperture Radar.
In a statement, the company said it has partnered with the State Department for a potential foreign military sale of F-35 Joint Strike Fighters, MQ-9B RPA, and munitions, sustainment and support to the United Arab Emirates.
Three years ago, the organization completed the flight of its MQ-9B SkyGuardian RPA through various classes of non-restricted airspace. 
In September, the company announced that it flight-tested the Sparrowhawk small unmanned aircraft system in a captive carry configuration.
The Sparrowhawk is a launch and recovery aircraft designed with a focus on the Advanced Battle Management System's attritableONE technologies.
The aircraft is based on the Defense Advanced Research Projects Agency's Gremlins Program but with lower costs of operations and an offer of new capabilities on the MQ-9 remotely piloted aircraft.
The company said it controlled the Sparrowhawk exclusively using the company's Metis software-defined control station hosted on a laptop, allowing for a lower logistical footprint, among other benefits.
Category: Future Trends
Tags: Air Force Technology artificial intelligence contract award Future Trends General Atomics Aeronautical Systems JAIC Joint Artificial Intelligence Center Metis MQ-9 Reaper Remotely Piloted Aircraft unmanned aircraft unmanned systems