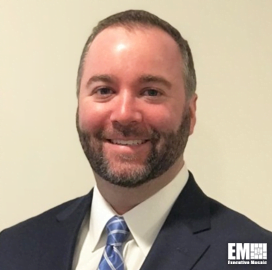 Gabriel Kopin
Chief Transformation
Officer, CAES
Gabriel Kopin, Chief Transformation Officer at CAES
Gabriel Kopin is the chief transformation officer at Cobham Advanced Electronic Solutions, a Virginia-based provider of analog and radiation-hardened technology for the U.S. aerospace and defense industry.
Since assuming the role of CTO in February 2020, he has been in charge of CAES' value creation program. His focus is on elevating the company's business performance and improving the delivery of critical defense applications, according to his LinkedIn profile.
Before joining CAES, he spent nearly two years as a corporate strategy and business development specialist for TE Connectivity, a Swiss consumer electronics company.
Kopin is also a former managing partner of Nipok Properties and principal of Boston Consulting Group, where he led teams responsible for growth and operations strategy, large-scale transformations and post-merger integrations for aerospace and defense industry customers.
He started his career with Lockheed Martin as a part-time systems engineer. During that time, he was a member of the modeling and simulation group for the Aegis Ballistic Missile Defense program.
Later on, he became part of the defense company's engineering leadership development program.
He also worked under Lockheed's chief engineer's office, with a primary focus on naval radar applications. Some of his responsibilities included managing a team tasked with maturing and testing an air and missile defense radar prototype.
Kopin holds a bachelor's degree in mechanical engineering and a master's degree in electrical engineering from the University of Pennsylvania. He also graduated from Duke University with a Master of Business Administration degree in strategy.
Category: Executive Profiles
Tags: Boston Consulting Group CAES chief transformation officer Cobham Advanced Electronics System Executive Profiles Gabriel Kopin LinkedIn Lockheed Martin Nipok Properties TE Connectivity