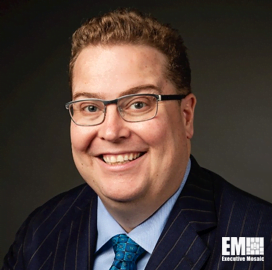 Garrett Cheal
VP of Capture, Proposals
Evoke Consulting
Garrett Cheal, VP of Capture and Proposals at Evoke Consulting
Garrett Cheal has been serving as the vice president of capture and proposals at Evoke Consulting for four years.
Since assuming the role in April 2017, Cheal has been responsible for the full life cycle of capture and proposal activities at Evoke Consulting.
He leads the management consulting firm's capture plans, solutioning workshops, teaming development, story and win theme development, competitive analysis, price to win strategy and proposal planning and execution, according to his LinkedIn profile.
As Evoke Consulting's capture and proposals leader, he supports clients pursuing contracting opportunities with the departments of Energy, Agriculture, Commerce, Labor and Veterans Affairs.
Cheal is also the owner of Digital Proposal, where he serves as an independent consultant for proposal management and development.
He previously worked for General Dynamics as a senior proposals manager. During his six-year stint with GD, he reviewed bid opportunities and recommended bid/no-bid decisions. He was also part of a larger proposal team tasked with developing intended win themes, proposal development timelines, risk analysis and cost of capture projections.
The executive was also a proposal/capture strategist for Gallup, a global analytics and advice firm headquartered in Washington, D.C. While at Gallup, he worked on proposal management and capture strategy efforts in the federal government and private industry arenas.
Earlier in his career, he was a proposal manager for SecureAlert and a commercial bid manager for Custom Fence.
He holds a bachelor's degree in communications from the University of Utah and a master's degree in the same discipline from Gonzaga University.
Category: Executive Profiles
Tags: capture and proposal Digital Proposal Evoke Consulting Executive Profiles Gallup Garrett Cheal General Dynamics LinkedIn