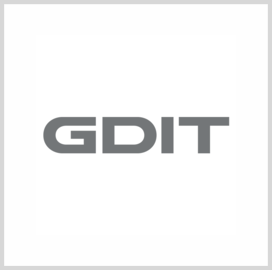 GDIT
GDIT Lands $306M Task Order to Modernize VA Benefits Claims Processing
General Dynamics Information Technology has received a potential five-year, $306M task order to modernize the Department of Veterans Affairs benefits claims processing.
The business unit of General Dynamics was awarded the File Conversion Services task order under the Veterans Intake, Conversion and Communication Services program by the Veterans Benefits Administration. 
Under the indefinite-delivery/indefinite-quantity contract, the company will advance veteran benefits claims processing through digital modernization of military records and data automation.
In particular, GDIT will use managed services and artificial intelligence to digitally convert historical veteran records, automate data extraction of current records and handle Official Military Personnel File requests to facilitate veteran benefits claims processing. 
GD said the modernization of the military service records will allow the VBA to enhance its functions in processing and awarding veteran's claims for pension, loans, disability, housing, education and other benefits. 
Kamal Narang, a Potomac Officers Club member and vice president and general manager for GDIT's federal health sector, said the organization is committed to continuing its partnership with the VA. "Through this contract, GDIT will completely digitize veteran service and claim records, delivering timely benefits awards to veterans and their families who have earned them," he said. 
VA's legacy veteran records will also be modernized using the latest digital technology and AI to automate routine tasks and to help VBA's cost-reduction efforts. 
Based in Falls Church, Virginia, GDIT provides various IT services, including business process outsourcing, spectrum management services, enterprise information systems, software and system development and network system integration. 
In 2019, the company was one of six companies that received a $900M multiple-award VA contract to provide a range of support services for the VBA. The scope of the IDIQ contract includes program management, source material tracking and management, data transfer, inbound mail management and rules-based processing support.
Category: Contract Vehicles
Tags: artificial intelligence automation contract award Contract Vehicles File Conversion Services General Dynamics Information Technology Kamal Narang managed service Official Military Personnel File Veterans Affairs Veterans Benefits Administration