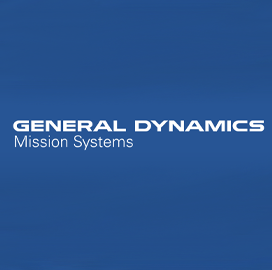 GDMS
GDMS Partners With Dedrone for Drone Technology Access
General Dynamics Missions Systems announced that it has partnered with Dedrone, an airspace security company, giving the General Dynamics global network access to Dedrone's drone technology.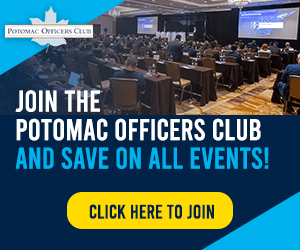 GDMS President Chris Brady, a Potomac Officers Club member and 2020 Wash100 awardee, said his company is eager to Dedrone's deliver counter-drone capabilities to customers globally.
"The intrusion of private and restricted airspace by unmanned aerial systems is one of the fastest-growing threats facing our customers, and Dedrone's counter UAS technology platform is the market-leading solution to defeat those threats," Brady said. 
Dedrone's technology is focused on the counter-unmanned aerial system segment. Its portfolio combines machine learning software, hardware sensors electronic attack methods and other technologies.
The combination enables early warning, classification of and mitigation against drone threats in support of customers the U.S. military, allied nations, correctional facilities, airports, utilities, corporations and both public and private.
GDMS said it will exclusively supply Dedrone's counter-drone technology to customers from the defense, civil government, intelligence and infrastructure customers. 
Dedrone CEO Aaditya Devarakonda praised GMS as a leader in building smarter mission-critical products and systems.
"With General Dynamics, Dedrone's technology will reach a broad, global customer base, opening opportunities to provide mission-critical airspace security systems to customers both in the U.S. federal and defense sectors, as well as their global critical enterprise security customers," Devarakonda said.
GDMS is a business unit of General Dynamics that serves as a technology integrator and original equipment manufacturer specializing in ground, sea, air, space and cyberspace. 
Headquartered in San Francisco, Dedrone is an information technology and services company that delivers in airspace security, sensor technology, drone detection, software development and cybersecurity.
Category: Member News
Tags: Aaditya Devarakonda airspace security C-UAS Chris Brady counter-unmanned aerial system Dedrone General Dynamics Mission Systems Member News POC member secnsor technology Wash100