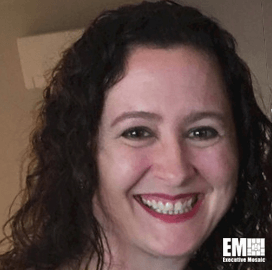 Glenna Sowa,
Deputy Director,
LS Technologies
Glenna Sowa, Deputy Director for Air Traffic Management Research and Engineering at LS Technologies
Glenna Sowa is the deputy director of air traffic management research and engineering at LS Technologies, working out of the Los Angeles Metropolitan Area. She is a strategic technology leader with over 20 years of interdisciplinary research and hands-on technical leadership experience spanning aerospace and biotechnology fields, according to her LinkedIn profile.
Sowa has a proven track record of success in leading winning proposal teams and managing budget teams in "a complex matrix management environment in both government contracting and private business structures." Furthermore, she is passionate about solving complex technical problems to build new systems, facilities and capabilities, her biography further reveals.
Sowa has been credited for simultaneously managing multiple projects, programs and departments spanning a wide range of cross-functional research and production areas. By her own account, she is an expert problem solver and highly skilled communicator.
Sowa has been employed at LST for the last four years. She joined the firm in 2018 as a program analyst and quickly rose to her current deputy directorial position.
Apart from her job as LST, Sowa also serves as an adjunct instructor at Los Angeles Harbor College. She joined the school's faculty in 2018 and has been teaching ever since.
Sowa earned her degree in chemistry from Lousiana State University. She later earned her doctorate in physical chemistry from the University of California.
Category: Executive Profiles
Tags: Air Traffic Management Executive Profiles Glenna Sowa LinkedIn LS Technologies University of California