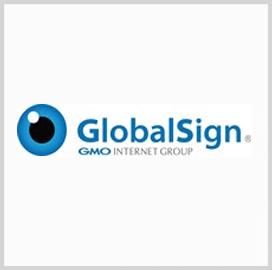 GlobalSign, DocuSign Partner to Expand Digital Presence
GlobalSign, a provider of digital security, has announced a partnership with DocuSign to jointly increase their digital presence. In a press release, GlobalSign said they plan to expand their market reach, scalability, reduce risks and meet regulatory requirements.
Ryan Cox, DocuSign's vice president for global partner solutions, said businesses require strong signer identity solutions to perform critical activities. He added that the collaboration will increase the duo's capacity to offer such services, GlobalSign announced Tuesday.
Business enterprises may avail GlobalSign's Digital Signing Service integration and DocuSign's Trust Service Provider ecosystem, according to the press release.
GlobalSign said there is ramping demand for public key infrastructure-based digital signatures because of emerging government digitization initiatives worldwide.   
Category: Partnerships and Executive Moves
Tags: Digital Signing Service digital transformation DocuSign DocuSign Agreement Cloud GlobalSign Partnerships and Executive Moves Ryan Cox Trust Service Provider