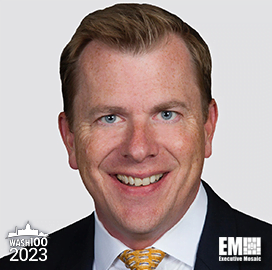 Aaron Weis
Managing Director
Google Public Sector
Google Public Sector Taps Ex-Navy CIO Aaron Weis to Lead Cloud Strategy
Aaron Weis, the former chief information officer of the Department of the Navy, officially assumed the managing director of technology role at Google Public Sector on Monday. He is in charge of technology strategy formation and execution for Google Cloud Platform, a collection of digital transformation capabilities such as data management, analytics and artificial intelligence.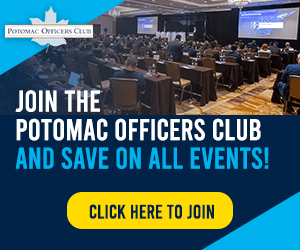 Weis, a speaker at a past Potomac Officers Club event and a 2023 Wash100 awardee, announced that he would step down from the CIO position in February. In an internal email, he highlighted what he considered to be his signature achievements, including the Information Superiority Vision, a cloud migration program covering 700,000 personnel.
His counterparts at the Army and Air Force departments, Raj Iyer and Lauren Knausenberger, have also tendered their resignations from their respective positions. Iyer has taken on the lead position for ServiceNow's global public sector segment while Knausenberger, another past POC speaker, is set to exit in June, Defense News reported.
Category: Speaker News
Tags: Aaron Weis Defense News executive movement Google Cloud Platform Google Public Sector Information Superiority Vision Speaker News