AI Events
Organizations in the private and public sectors have increasingly adopted technologies powered by artificial intelligence to optimize their processes as well as their problem-solving and decision-making capabilities. For several consecutive years now, the Potomac Officers Club has hosted artificial intelligence-focused events and provided GovCon executives and government officials with a platform to convene and discuss AI programs, challenges and applications to defense, security, intelligence and industry initiatives.
Looking back: Notable POC Artificial Intelligence Events
During The Future of Algorithmic Warfare Forum in July 2018, POC held a panel discussion that focused on how industry can help optimize clouds for algorithmic warfare and tackled future AI and machine learning capabilities, actionable intelligence and the Department of Defense's Project MAVEN.
In February 2019, POC's pilot Artificial Intelligence Summit that centered on government AI programs, priorities and future initiatives. The event included two panel discussions on the use of AI for mission support and the procurement of AI in an increasingly complex and socially conscious landscape.
The Artificial Intelligence Forum in June 2019 took into account the establishment of the U.S. Army's Artificial Intelligence Task Force that focuses on machine learning initiatives to modernize processes and enhance readiness of the service branch's capabilities. The event also featured GovCon leaders who talked about "Starting Your AI Journey" and its related challenges.
POC hosted two more AI events in 2020 aside from the second iteration of the Annual Artificial Intelligence Summit. During the AI Just Beyond Tomorrow virtual event, Peter Singer, author of Burn-In: A Novel of the Real Robotic Revolution, discussed AI integration-related issues and priorities. The Artificial Intelligence for Maneuver event, which was part of POC's Future Battlefield Series, underscored the need for DOD to use advances in AI and machine learning algorithms to help deter or defeat peer threats in contested multi-domain environments.
The 3rd Annual Artificial Intelligence Summit in March 2021 highlighted the need for collaboration between private and public sectors to ensure that AI standards are developed and implemented to promote interoperability, dependability and trustworthiness.
Notable POC Artificial Intelligence Event Speakers
Be Part of POC's Artificial Intelligence Events
Aside from artificial intelligence, the Potomac Officers Club annually hosts between 12 and 18 events focused on other government contracting headlines and trends such as defense, health care and technology.
Click here to view POC's full calendar and sign up for upcoming AI events.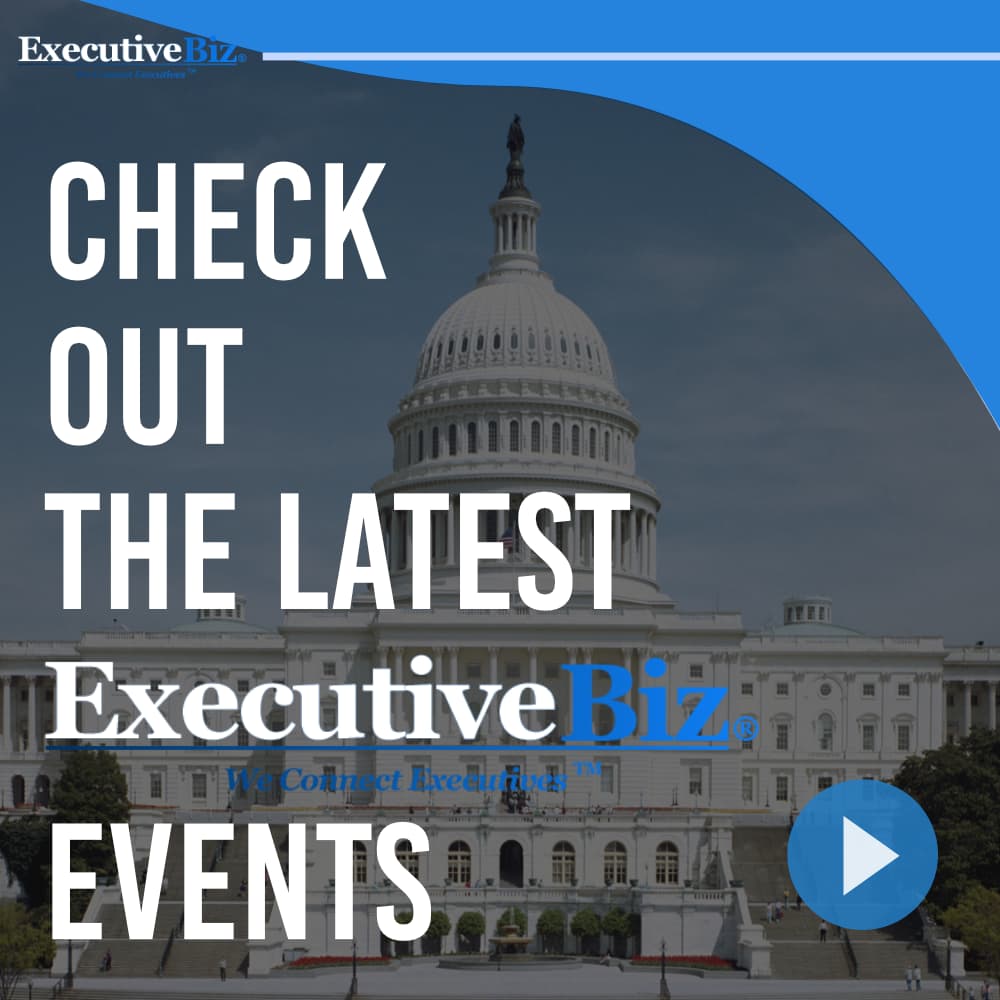 Get the Best GovCon News Straight to your Inbox