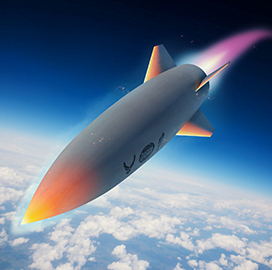 Weapons testing
Government-Industry Team Conducts Second Flight Test of HAWC Hypersonic Weapon
A team whose members come from the government and the defense industry demonstrated the Hypersonic Air-breathing Weapon Concept's ability to exceed Mach 5 during the rocket's second test flight.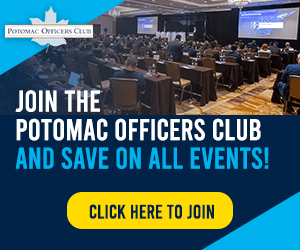 During the test, the Defense Advanced Research Projects Agency, the U.S. Air Force Research Laboratory, Lockheed Martin and Aerojet Rocketdyne were able to show that HAWC is able to reach hypersonic speeds, travel over 300 nautical miles and exceed an altitude of 60,000 feet. The rocket was launched from a B-52 Stratofortress aircraft.
Aerojet Rocketdyne provided the scramjet engine for HAWC, Lockheed Martin said Monday.
Lockheed's Skunk Works business worked with Aerojet Rocketdyne to advance low-cost manufacturing technologies with an emphasis on durability. The two companies also integrated digital technologies in the design, test and manufacturing process.
The HAWC test is one of several successful hypersonic system demonstrations across the military branches. In 2021, the U.S. Army and the U.S. Navy conducted a High Operational Tempo demo for their hypersonic systems.
During the demo, the Army and the Navy gathered information that was used to further develop their respective systems – the Long-Range Hypersonic Weapon for the Army and the Conventional Prompt Strike for the Navy.
Meanwhile, the Air Force had to overcome additional obstacles before conducting a successful hypersonics test in 2022. The service also said in December that the successful test of the AGM-183A Air-launched Rapid Response Weapon was one of the highlights of 2022 for the service.
Lockheed Martin has been working with the Air Force on its hypersonic missile program. It manufactures and develops the AGM-183A ARRW.
Category: Future Trends
Tags: Aerojet Rocketdyne Air Force Research Laboratory Defense Advanced Research Projects Agency flight test Future Trends Hypersonic Air-breathing Weapon Concept hypersonic weapons Lockheed Martin