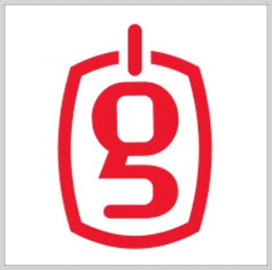 GrammaTech
GrammaTech Wins Contract Under DARPA's AI Exploration Program
The Defense Advanced Research Projects Agency has awarded GrammaTech a contract under its Artificial Intelligence Exploration program, which is aimed at developing new AI technologies for enhancing national security. 
The contract centers on the development of ReMath, an AI tool envisioned to automate the analysis of high-level mathematical representations from existing binaries in cyber-physical systems and embedded software. The automated process would relieve subject matter experts from manually analyzing binaries using low-level tools such as disassemblers, debuggers and decompilers to recover the higher-level constructs encoded in software, GrammaTech said Thursday. 
ReMath will increase productivity, with SMEs expected to be able to rapidly understand and model hardware-interfacing computations embedded in cyber-physical system binaries, according to Alexey Loginov, vice president of research at GrammaTech. 
In addition to improving productivity, ReMath is envisioned to generate cost savings in analyzing, maintaining and modernizing cyber-physical devices, Loginov said.  
The AI tool could be used in industrial control systems within power and chemical processing plants. With ReMath, domain experts could maintain or make changes to existing software without having previous reverse engineering or coding experience. 
GrammaTech Chief Executive Officer Mike Dager said the recent award builds on a series of DARPA contracts that the company secured based on its expertise in incorporating artificial intelligence and machine learning in software development and security. 
"These research projects are all designed to address the challenges of developing or maintaining critical infrastructure software when resources and expertise are scarce, and standards are rapidly evolving," Dager added.
Category: Future Trends
Tags: AIE program Alexey Loginov Artificial Intelligence Exploration DARPA Defense Advanced Research Projects Agency Future Trends GrammaTech mathematical algorithm Mike Dager ReMath