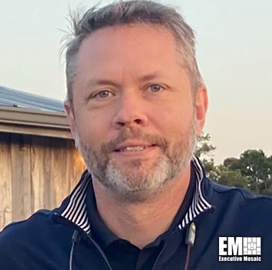 Grant Hagen,
President of Cyber, EW & Space
HII
Grant Hagen, President of Cyber, EW and Space at HII Mission Technologies
Grant Hagen serves as the president of cyber, electronic warfare and space for the Mission Technologies division of HII. Hagen, a Potomac Officers Club member, was appointed to the role after working as business operations vice president of the division, which was then known as Technical Solutions.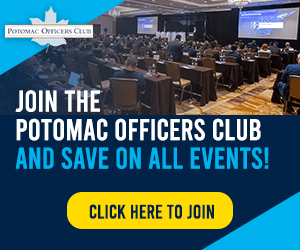 Hagen started his career at HII in May 2012 as director of procurement planning and material control of the HII Newport News Shipbuilding division, according to his LinkedIn profile. He also held director positions focused on production control and business technology and transformation within the shipbuilding business.
HII named Hagen to his current role in November 2021, replacing Technical Solutions Chief Operating Officer Terri Walker-Spoonhour, who led the group in an acting capacity.
In an Executive Spotlight interview with POC, Hagen highlighted HII's intent to work with the federal government to accelerate innovation, noting that data science and artificial intelligence technology are evolving greater than policy and traditional federal contracting practices.
"All of HII's innovation investments are focused on unmet mission needs," said Hagen. "We combine these tech agnostic solutions with service models that allow the government and mission partners to continually incorporate modern capabilities in an agile, compliant and secure way."
Prior to joining HII, Hagen worked at Raytheon for more than six years as director of programs, capture and business development, and at Northrop Grumman where he performed submarine engineering and business analysis, among other responsibilities.
Hagen holds a bachelor's degree in civil engineering from Arkansas State University and a master's degree in finance from William & Mary's Raymond A. Mason School of Business.
Category: Executive Profiles
Tags: Executive Profiles Grant Hagen HII LinkedIn Mission Solutions Mission Technologies Northrop Grumman President Raytheon