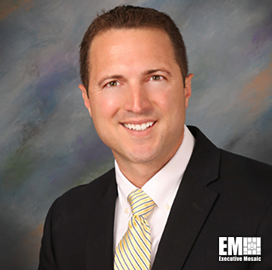 Greg Forrest,
Director,
Lockheed Martin
Greg Forrest, Director of AI Foundations at Lockheed Martin
Greg Forrest is the director of artificial intelligence foundations at Lockheed Martin and is a Potomac Officers Club member.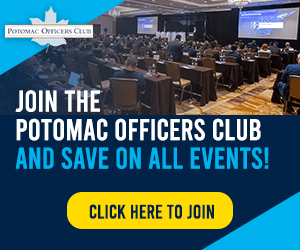 Forrest oversees the development of Lockheed's AI strategy and an enterprise AI ecosystem. He also leads AI and machine learning teams that develop transformative capabilities for the company and its clients.
The industry veteran also has experience in research and development programs, military development and production, communications and skills development. He specializes in strategy development, team leadership, systems engineering, program and project management, and strategic thinking.
He has been the director of AI foundations since December 2020, according to his LinkedIn profile.
Before assuming his current leadership role, Forrest was an AI senior manager at Lockheed from 2019 to 2020. He was also a senior manager of research and development programs and strategy from 2018 to 2019.
Prior to working at Lockheed Martin, Forrest spent nearly 15 years at the rotor-wing aircraft manufacturer Sikorsky. The roles he held at Sikorsky include manager of intelligent solutions, program manager of the Executive Transport Helicopter program and lead system engineer of the Joint Heavy Lift program.
He started his career in 2003 as an MH-60R systems engineer at Sikorsky.
Forrest holds a Master of Business Administration degree and a bachelor's degree in mechanical engineering from Fairfield University.
Lockheed Martin offers aircraft platforms, autonomy and AI, hypersonics, C4ISR, electronic warfare and other products and services. It is headquartered in Bethesda, Maryland, and has offices within and outside the U.S.
Category: Executive Profiles
Tags: AI Technology Execs Director Executive Profiles Fairfield University Greg Forrest LinkedIn Lockheed Martin Sikorsky