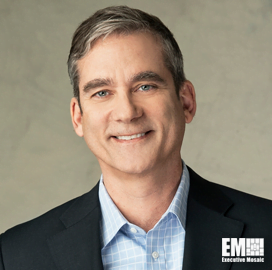 Greg Wenzel
EVP
Booz Allen Hamilton
Greg Wenzel, EVP for Army and Global Defense Digital Battlespace Solutions at Booz Allen Hamilton
Greg Wenzel has been serving as the executive vice president of Booz Allen Hamilton's Army and global defense digital battlespace solutions for nearly two-and-a-half years.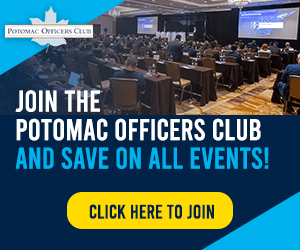 As indicated in his LinkedIn profile, Wenzel focuses on deploying open, smart and edge solutions to facilitate the Army and the Department of Defense's transition to a more digital fighting force. Specifically, Wenzel has been pushing for transformation and modernization across the Army enterprise by deploying digital, analytic, cyber, and engineering services and solutions to warfighters, Booz Allen Hamilton said. 
Prior to leading Booz Allen Hamilton's Army business, Wenzel was responsible for the company's strategic innovation group digital solutions initiative. As SIG EVP, Wenzel and his teams led the delivery of modular agile solutions that leverage mission and systems development expertise and advances in social, mobile, and cloud computing.
As a 30-year executive for Booz Allen Hamilton, Wenzel has demonstrated his ability to apply emerging technologies, including cloud computing and service-oriented architecture, in the development of large-scale, enterprise systems in line with business transformation and mission needs. He has pushed for enterprise efficiency across the defense sector through re-use and integration to facilitate the continued net-centric transformation of information technology systems for the Army, Navy, Air Force and other defense clients.
Throughout his career, Wenzel has acquired expertise in distributed computing solutions, the intelligence community, tactical warfighting, commercial web-based systems and advanced distributed simulation. 
Previously, Wenzel worked for Aestix.com, a commercial subsidiary of Booz Allen Hamilton, as chief architect for several commercial business-to-business exchanges. He was also the chief engineer for several distributed applications in support of defense clients like the Defense Advanced Research Projects Agency, the Defense Intelligence Agency, the Defense Communications Agency-Command and the Control, Communications, and Computer Systems Defense Information Systems Agency.
Wenzel completed his bachelor's degree in computer science at Clarion University of Pennsylvania before earning his master's degree in computer science from John Hopkins University.
Category: Executive Profiles
Tags: Army Booz Allen Hamilton Department of Defense Executive Profiles Executive Vice President Greg Wenzel