Gregg Mossburg,
Senior Vice President,
CGI Federal
Gregg Mossburg, Senior Vice President of the Strategic Operations Group at CGI Federal
Gregg Mossburg is a senior vice president at CGI Federal's Strategic Operations Group, working out of Gainesville, Virginia. He has over 25 years of experience developing and leading high-performing teams to deliver results in client delivery, leveraged delivery operations, business development, solution and offering development, and financial engineering, according to his LinkedIn profile.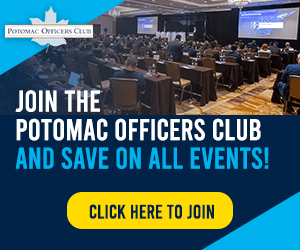 Mossburg said he is a frequent speaker at industry conferences and in the media on the topics of cloud, outsourcing and business development. In 2009, he was named as one of ExecutiveBiz's "Top 10 Business Development Executives to Watch," his profile further reveals.
Mossburg joined CGI Federal, which provides information technology services to the government, in January 2005. He joined the firm as the head of its business engineering organization and steadily took on positions of greater responsibility.
In his current role, Mossburg is responsible for leading the transformation of CGI Federal's sales culture to a consultative lead sales operation. He also manages the company's strategic capture, proposal, pricing, government-wide acquisition contract and government relations teams.
Before joining his current organization, Mossburg was a vice president at American Management Systems. In that role, he was responsible for the implementation and delivery of enterprise solutions for several commercial and government clients.
Mossburg earned his Bachelor of Business Administration degree in computer and information systems from James Madison University.
Category: Executive Profiles
Tags: American Management Systems CGI Federal Executive Profiles federal agency programs Gregg Mossburg James Madison University LinkedIn