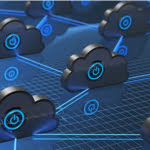 GSA Again Takes Corrective Action on $8B DEOS Cloud Contract
The General Services Administration has taken its second corrective action on the $7.6B Defense Enterprise Office Solutions cloud contract, which is being contested by Perspecta and General Dynamics Information Technology. 
GSA originally awarded the DEOS contract to GDIT, Dell and Minburn. Perspecta filed its first protest with the Government Accountability Office and prompted GSA to take corrective action, FedScoop reported.
The losing company filed another complaint in March because GSA reportedly shared Perspecta's sensitive bid information with GDIT during the rebid.  
GSA confirmed that it took corrective action but did not reveal what the action was because the procurement is ongoing.
GAO ruled to dismiss Perspecta's protest in the end because GSA and DOD already took action to correct their error, rendering the protest irrelevant.
A Perspecta attorney told FedScoop that the dismissal is a sign that the protest was successful as the corrective action "will resolve the pending dispute." 
"GSA has advised it will amend the solicitation, ask for revised proposals, take other steps to address the issues in that case. Hence any dispute about the previous actions is overtaken by these events," the GAO counsel reportedly told FedScoop.
The DEOS contract is one of the Department of Defense's major cloud procurements, under which the eventual winner will provide the Microsoft Office 365 suite of services.  
In a previous statement, DOD Chief Information Officer Dana Deasy said the DEOS procurement is part of the Pentagon's plan to establish a fit-for-purpose cloud that supports a multi-cloud strategy.
"DEOS will streamline our use of cloud email and collaborative tools while enhancing cybersecurity and information sharing based on standardized needs and market offerings," Deasy said. 
Category: Contract Vehicles
Tags: bid protest Contract Vehicles Defense Enterprise Office Solutions DEOS Department of Defense FedScoop GAO General Dynamics IT General Services Administration Government Accountability Office GSA Pentagon Perspecta