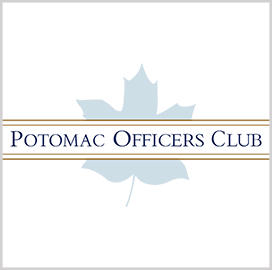 GSA
GSA Awards Contracts for E-Commerce Portals Proof-of-Concept Initiative
The General Services Administration has awarded no-cost contracts to Amazon Business, Fisher Scientific and Overstock.com to advance its goal of procuring products through commercial e-commerce portals.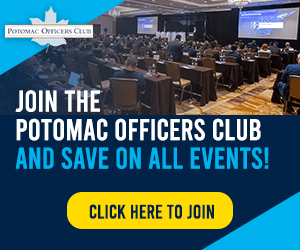 With the contracts in tow, GSA can now test the use of commercial e-commerce portals for purchases below $10K using a proof of concept on a three-year period.
According to GSA Administrator Emily Murphy, a 2020 Wash100 winner and a past event speaker for the Potomac Officers Club, the e-commerce portals proof of concept is critical in providing a solution that would enable the online purchase of commercial products that protect the federal supply chain from malicious and counterfeit goods, GSA said.
The effort is expected to facilitate a modern buying experience for federal agencies and help increase federal knowledge of open-market online spending that occur outside of existing contracts. The GSA estimates that open market purchases on government purchase cards comprise an addressable market worth $6B annually.
Besides providing a modern buying solution across the federal government, the proof-of-concept is hoped to increase transparency on current agency spending and boost supply chain security awareness with a governmentwide approach.
GSA Federal Acquisition Service Commissioner Julie Dunne explained that the proof of concept will start small and will be continuously improved through repeated testing and stakeholder feedback.
Dunne, who is also a past event speaker for POC, noted that stakeholder feedback has helped the agency move forward with the program's implementation in line with the Section 846 of the 2018 National Defense Authorization Act. She also looks forward to gaining insight into spending data that would help with compliance in areas like AbilityOne, small business, and supply chain risk management.
GSA anticipates that agencies can start using the e-marketplace platforms on July 25.
Category: Speaker News
Tags: Amazon Business Commercial E-Marketplace Platform Emily Murphy federal supply chain Fisher Scientific General Services Administration Julie Dunne National Defense Authorization Act Overstock.com proof of concept Speaker News