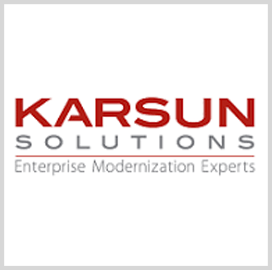 Karsun Solutions
GSA Awards Karsun $75M Task to Upgrade Procurement Software
The General Services Administration has awarded Karsun Solutions a $75M task order to upgrade its software platform for purchasing fleet management services. 
Under the terms of the five-year task, Karsun will develop an agile, integrated systems environment for GSA's purchasing vehicle, leasing, short-term rental, telematics and tolling programs.
"We recognize this is a major modernization initiative for the government. Backed by a strong team and innovative spirit we will advance the fleet platform through our modern software development practices and technologies," said Kartik Mecheri, chief architect at Karsun. 
The deal was one of the first major projects GSA has awarded under the $50B Chief Information Officer Modernization and Enterprise Transformation blanket purchase agreement. 
COMET replaced GSA's backend systems in 2019 and is now used to support government-wide procurement. 
The BPA is split into an architecture, engineering and advisory support single-award task order and an app maintenance, enhancement and transformations services multiple-award BPA.
The new task order is Karsun's second award under the COMET BPA. The first was the five-year, $5.2M GSA Enhanced Checkout task order awarded in June. 
Karsun said it also supports GSA through two other contracts: the Enterprise Data Information BPA and the Database and Middleware Systems task order. 
The spot on the former was awarded in early 2020, while the second was a five-year, $35M contract awarded in 2018.
Karsun is an information technology consultancy based in Herndon, Virginia. The company specializes in business process improvement, IT modernization, organizational change management, project management, advanced analytics, cloud solutions and software development. 
Category: Contract Vehicles
Tags: blanket purchase agreement CIO CIO Modernization and Enterprise Transformation COMET contract award Contract Vehicles digital transformation FedScoop fleet management services General Services Administration GWAC IT Modernization Karsun Solutions Kartik Mecheri software software platform