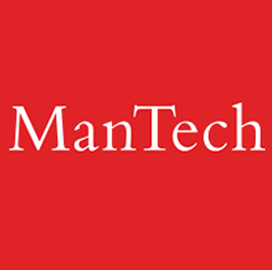 GSA Awards ManTech $920M Task Order for ISR, EI Modernization Services
The General Services Administration, on behalf of the Naval Surface Warfare Center, Crane, has awarded ManTech International a five-year, $920M prime task order for the modernization of intelligence, surveillance and reconnaissance sensors and electronic intelligence processing for U.S. Navy maritime reconnaissance and patrol aircraft.
Under the agreement, ManTech will digitize ISR and EI capabilities of U.S. Navy manned, unmanned, and persistent surveillance MRPA and associated platforms. Work on the effort includes cyber, model-based systems engineering and platform integration, ManTech said Wednesday.
Other services include modernization for mission crew workstations, networking and communications equipment, anti-submarine warfare signals intelligence equipment and other critical systems.
"This strategic award underscores ManTech's proven ability to support national and homeland security objectives that safeguard America from threats on, above, and below every ocean on the planet," said Kevin Phillips, president and CEO of ManTech.
Category: Contract Vehicles
Tags: contract award Contract Vehicles electronic intelligence Federal Systems Integration and Management Center General Services Administration ISR sensors Kevin Phillips ManTech maritime reconnaissance and patrol aircraft Matt Tait Naval Surface Warfare Center US Navy