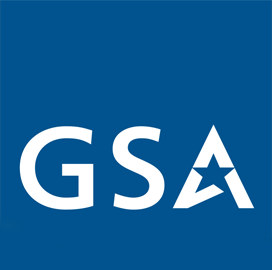 GSA
GSA Begins Final Stage of New Schedule System to Enhance Federal Acquisition
The General Services Administration has finished the second phase of a new schedule program to enhance federal acquisition. 
The GSA has started phase three of the multiple award schedule consolidation, a project consisting of three stages to modernize the procurement process. Phase two was completed on July 31, 2020, with almost all of the contractors signing the modification, the agency said Monday. 
The first phase took place when the agency brought together the 24 MAS into a single solicitation for products and services. The second phase saw the existing contracts revised to facilitate terms and conditions for the latest solicitation.  
Also known as the GSA Schedule or the federal supply schedule, MAS is a government agreement with companies providing over 10 million supplies, products and services that public organizations order from GSA schedule contractors. At least $33B is shelled out via MAS yearly. 
Emily Murphy, GSA administrator and a 2020 Wash100 winner, said the program will bring various benefits to customers and contractors when the third phase is finalized. 
"MAS consolidation is already improving the experience for our agency customers and our vendors — making it easier and faster for companies to modify contracts and add Special Item Numbers, and for contracting officers to place orders for the goods and services they need," she said. 
In phase three, government contractors will combine their several awards down to one per unique entity identifier, a move seen to serve the interests of customers, procurement workforce, industry partners and service providers. 
Julie Dunne, commissioner for GSA federal acquisition service, said the last stage of MAS consolidation will zero in on schedule holders having multiple deals.
"During this final phase, we'll consolidate their multiple contracts down to one, making it easier for customers to find and purchase the solutions they need to meet their missions. The bottom line, our goals are to improve customer service, make it easier for small businesses to access the schedules program, and reduce duplication for all our contractors," she said.
Stephanie Shutt, director for GSA MAS program management office, said this initiative will allow participants to facilitate their schedule strategy and to have single access for all MAS activities.   
"That will reduce their overhead costs. For customers, phase three just makes things simpler – a contractors' full suite of offerings can now be found in just one place – no more searching among multiple Schedules to find a solution. The workforce will then have fewer contracts to manage, so they can focus on excellence in service delivery," she said. 
Category: Future Trends
Tags: 24 MAS Emily Murphy Future Trends General Services Administration GSA Julie Dunne MAS Multiple Award Schedule Stephanie Shutt