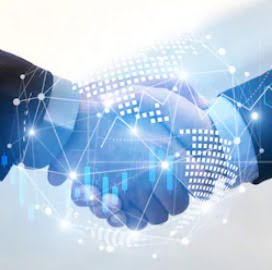 GSA Helps JAIC Manage Data Through CoE Workshops
Members of the General Services Administration's Centers of Excellence and the Department of Defense's Joint Artificial Intelligence Center have completed a series of human-centered design workshops to determine how to best manage and leverage data as a strategic asset. The CoE-facilitated workshops resulted in the creation of roles and responsibilities for a flexible governance framework aimed at managing data holdings used in cybersecurity, healthcare, predictive maintenance and business automation.
The CoE is also helping the JAIC translate the best practices involved in the workshop into innovative acquisition methods to deliver AI-enabling capabilities in data integration, enterprise-scale DevSecOps, and verification, validation, test and evaluation, GSA said Thursday.
Ultimately, the partnership helps the JAIC advance the DoD's AI capabilities.
JAIC Director Lt. Gen. Jack Shanahan, a two-time Wash100 winner, acknowledged that CoE's initiatives enable solutions for broader AI governance, technology acquisition strategies, and scaling AI solutions through an enterprise-wide Joint Common Foundation.
Category: Partnerships and Executive Moves
Tags: Anil Cheriyan artificial intelligence Bob De Luca Centers of Excellence collaboration Department of Defense enterprise-scale DevSecOps General Services Administration GSA.gov IT Modernization Jack Shanahan Joint Artificial Intelligence Center Partnerships and Executive Moves