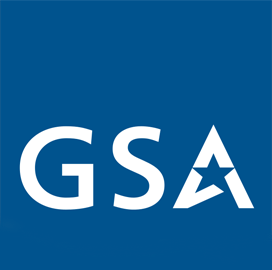 GSA
GSA Seeks Feedback on Upcoming Polaris Emerging Tech Contract
The General Services Administration has invited the federal contracting community to provide feedback on the upcoming Polaris contract vehicle, which will replace the $15B Alliant 2 Small Business contract. 
"The only way to improve the quality and availability of IT services in the marketplace is to know exactly how agencies and industry partners feel about current products and processes, as well as opportunities for innovation," said Laura Stanton, assistant commissioner for Office of Information Technology Category. 
GSA said it is specifically seeking comments about the following emerging technologies: artificial intelligence, automation, blockchain, cloud services, cybersecurity, edge computing and immersive technologies. 
The Polaris team also encouraged industry to provide feedback on technologies not on the list that stakeholders would like to be included in the final contract.
Officials will circulate a survey later in October, but parties interested in submitting feedback earlier may do so by contacting [email protected]
"Polaris will not only guide small businesses through the federal market, it will also help GSA customer agencies through the acquisition of IT service-based solutions, and give GSA a chance to improve our offerings and set the agency on a solid course for the future," Stanton wrote in a blog post. 
Alliant 2 SB was canceled in July after the contract saw years of protests and re-awards. In August, GSA first unveiled Polaris as Alliant 2 SB's spiritual successor but provided few details.
According to Stanton, contract holders expressed frustration with Alliant 2 SB's award process. GSA's government-wide acquisition contract team is working to improve Polaris' proposal submission and evaluation processes, she added.  
Category: Popular Voices
Tags: Alliant 2 Small Business artificial intelligence cloud services contract vehicle contracting community cybersecurity emerging technology feedback General Services Administration government contracting IT Modernization Laura Stanton Nextgov Office of Information Technology Category Polaris Popular Voices