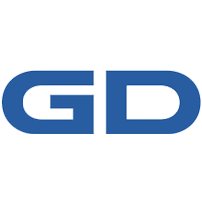 GT-OTS to Produce Hydra-70 Rockets Under $3B Army Contract
General Dynamics Ordnance and Tactical Systems has been awarded a $3.42B hybrid Army contract to produce and provide engineering services for Hydra-70 rocket systems.
GD-OTS is the system integrator of the Hydra-70 family of rockets, which is based on the Mk 4/Mk 40 Folding-Fin Aerial Rocket developed by the Navy for use in the late 1940s, Army Recognition reported.
The company was the sole bidder for the cost-plus-fixed-fee, firm-fixed-price contract. Performance locations and funding will be determined with individual orders, according to DefPost.
Work is expected to be completed by Sept. 30, 2026. The Army Contracting Command in Redstone Arsenal, Alabama, is the contracting activity.
According to the company's website, the Hydra-70 system contains three components: the MK66 MOD 4 rock motor, one warhead and the associated point-detonating, omnidirectional, remote-set fuzes.
"Hydra-70 provides the Army with affordable firepower matched to the mission for effective engagements and area suppression of a long list of lower-value targets on the battlefield," GD-OTS said on its website.
The company added that Hydra-70 warheads are fired from seven and 90-tube launchers and can be mounted on most rotary and wing-fixed aircraft such as the Apache, the Cobra and the F-16.
Army Recognition reported that the warheads are available in training, unitary and cargo configurations.
The company has reportedly produced more than 5M Hydra-70 rockets since 1996. The company first delivered it to the Army in support of the Joint Attack Munition Systems Project Office.
GD-OTS is a General Dynamics subsidiary based in St. Petersburg, Florida, that develops all calibers of military munitions and designs warheads for missiles and rockets.
Category: Contract Vehicles
Tags: Army Recognition contract award Contract Vehicles cost-plus-fixed-fee DefPost Department of Defense engineering service firm-fixed-price General Dynamics Hydra-70 rocket systems MK66 MOD 4 rocket motor Navy U.S. Army