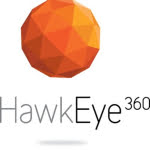 Hawkeye 360 Appoints Terry McAuliffe, Chris Inglis to Advisory Board
HawkEye 360, a satellite technology company, announced that government veteran Terry McAuliffe and defense-sector veteran Chris Inglis have joined the company's advisory board.
McAuliffe served as the 72nd governor of Virginia and as chairman of the National Governors Association. He is credited with creating a commission that bolstered Virginia's cybersecurity ecosystem, Hawkeye 360 said.
"I look forward to applying my years of experience as a public official to advise HawkEye 360 as it develops its geospatial capabilities for the public and private sectors," McAuliffe said. 
Inglis is an Air Force veteran who retired from the Department of Defense in 2014 after 41 years of federal service. 
His military career included 28 years of service at the National Security Agency and over seven years of service as the agency's senior civilian and deputy director. 
He joined the NSA as a computer scientist within the National Computer Security Center. Inglis later held roles related to information assurance, policy, time-sensitive operations and signals intelligence organizations.
Inglis currently serves as the U.S. Naval Academy's distinguished visiting professor for cybersecurity studies and as a managing director for Paladin Capital.
"I am honored to join HawkEye 360's world-class team in its efforts to enhance and extract value from satellite data for the benefit of its diverse clients," Inglis said. 
Hawkeye 360 is a radio-frequency data analytics company based in Herndon, Virginia.
It develops space-based radio-frequency mapping and operates a commercial satellite constellation to process a wide range of radio-frequency signals, according to Crunchbase.
Category: Partnerships and Executive Moves
Tags: Chris Inglis Commonwealth of Virginia Crunchbase cybersecurity Department of Defense HawkEye 360 HawkEye 360 Advisory Board Herndon National Computer Security Center National Governors Association National Security Agency NSA Paladin Capital Partnerships and Executive Moves RF Terry McAuliffe U.S. Naval Academy Virginia