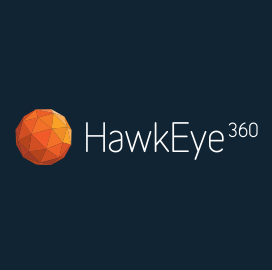 HawkEye 360
HawkEye 360 Cluster 2 Satellites Achieve Initial Operating Capability
HawkEye 360 has announced that its Cluster 2 satellites have achieved initial operating capability. Cluster 2 consists of three satellites whose designs succeed those of the Cluster 1 or "Pathfinder" satellites.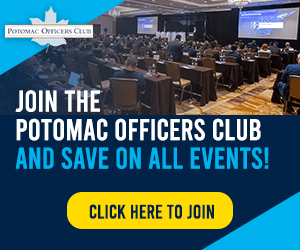 The Cluster 2 satellites have redundant systems, increased computing for on-board data processing, a dedicated GNSS antenna for monitoring interference, enhanced geolocation accuracy, wider radio-frequency coverage and more collection capacity than their predecessors, HawkEye 360 said Wednesday.
HawkEye 360 Executive Vice President Alex Fox, a member of the Potomac Officers Club, said the combination of Cluster 2 and Mission Space, the company's RF analytics platform, will provide customers better capabilities in RF data and analytics.
Mission Space is a commercial platform designed to help users interpret RF data for use in analytics, according to the company's product page.
CEO John Serafini said the company's family of satellites is delivering high-quality RF data to U.S. government, international government, commercial and humanitarian customers.
Cluster 2 entered orbit aboard a SpaceX Falcon rocket in January. The satellites have since completed functional testing, moved into proper formation and begun to geolocate RF signals, HawkEye 360 said.
The company plans to launch five more clusters in the coming years to achieve shorter revisit rates and support time-sensitive monitoring of developing defense, security and environmental situations.
Cluster 3 and Cluster 4 are scheduled for launch in June and October, respectively. Further launches are planned for every quarter thereafter through 2023, the company said.
HawkEye 360 is an RF data analytics company headquartered in Herndon, Virginia. The company said its products provide domain awareness and spectrum mapping and monitoring for commercial, government and international customers.
Category: Member News
Tags: Alex Fox analytics Cluster 2 data Falcon geolocation geospatial intelligence GNSS HawkEye 360 John Serafini Member News Mission Space radio frequency RF Space X