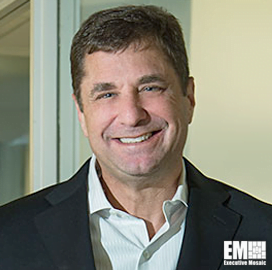 Haywood Talcove
CEO
LexisNexis Risk Solutions
Haywood Talcove, CEO for Government at LexisNexis Risk Solutions
Haywood Talcove has been serving as chief executive officer for government at LexisNexis Risk Solutions for more than 12 years, overseeing the product management, sales and marketing strategies for the company's government business unit. 
He also heads the entire operations for LexisNexis Special Services, a subsidiary established in 2003 to provide online information retrieval services, the company said.  
Talcove, a Potomac Officers Club member, leads in turning the government business segment into a group focusing on identity to deter fraud and provide the public access to services, as well as to keep program integrity and counter crime to limit risks
His objective and flexible management style in addressing problems relating to client requirements and serving over 6,000 agencies allowed the unit to develop new markets using technology, analytics and data. His approach is said to have resulted in sustained revenue growth while providing community and children safety and security. 
Talcove supported the company's long-time involvement in the public safety market with the purchase of Lumen from Numerica in May 2019. The acquisition gave LexisNexis access to a product line that provides integrated data to support public safety officers, commanders and investigators in solving cases. The buyout deal also offered Lumen clients entry into a broad law enforcement network and data sets and advancements for improved analysis of and response to crime. 
During his tenure, the company also landed a six-year, multimillion-dollar agreement from the Department of Justice to deliver legal and investigative IT networks to DOJ and five-unit organizations. The platform will serve over 44,000 legal professionals throughout the justice and law agencies. 
Before joining LexisNexis, Talcove served stints as a director at Cabletron and Enterasys Networks. He also assumed the role of vice president for public sector at Juniper Networks. 
A supporter of children's safety and security, he received his bachelor's and master's degree in public administration from the University of Maine. He likewise participated in executive programs from Harvard Business School and the Wharton School.
Category: Executive Profiles
Tags: Cabletron CEO Chief Executive Officer Enterasys Networks Executive Profiles Harvard University Haywood Talcove Juniper Networks LexisNexis LexisNexis Special Services public safety University of Maine Wharton School