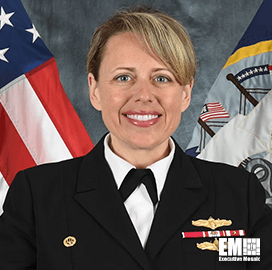 Capt. Christina Hicks
Chief of Staff
US Fleet Cyber Command
Head of US Navy Cyber Defense Operations Command Steps Down
Capt. Christina Hicks has transitioned out of her role as commanding officer of the U.S. Navy Cyber Defense Operations Command. During a change of command ceremony in late June, she was officially replaced by Capt. Sharon Pinder.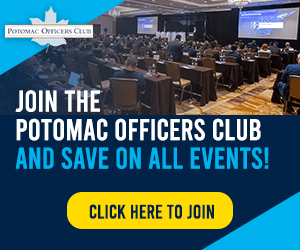 Vice Adm. Kelly Aeschbach, Naval Information Forces commander, served as presiding officer for the event. Sany Radesky, the Cybersecurity and Infrastructure Security Agency's associate director for vulnerability management, attended as a guest speaker.
Hicks, a speaker at a past Potomac Officers Club event, thanked NCDOC personnel for trusting in her leadership and for their efforts to modernize Navy and defensive cyber operations.
She is expected to assume the position of chief of staff of the U.S. Fleet Cyber Command and U.S. 10th Fleet, DVIDS reported.
Prior to her assignment as NCDOC commander, Hicks served in various roles within the Navy and combatant commands, including as deputy executive assistant to the chief of naval operations. At the U.S. Special Operations Command, she was the command, control, communications, computers and intelligence chief for joint collective training.
Category: Speaker News
Tags: change of command Christina Hicks DVIDS Navy Cyber Defense Operations Command Sharon Pinder Speaker News US Navy