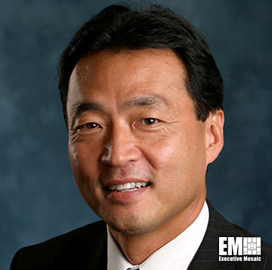 Henry Choi,
Business Development VP,
HII Mission Technologies
Henry Choi Joins HII Mission Technologies as VP of Business Development
Henry Choi, a national security sector veteran, has joined Huntington Ingalls Industries' Mission Technologies division as vice president of business development for cyber, electronic warfare and space.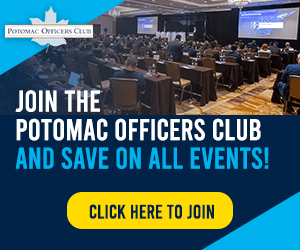 He is now responsible for driving business growth and customer engagement in his areas of focus, helping deliver multi-domain solutions, HII said Monday.
Grant Hagen, president of the cyber, electronic warfare and space business group at Mission Technologies, said that Choi's background makes him fit to support the strategic and operational needs of the company's customers.
"As HII expands its capabilities with mission-critical national security solutions, it is imperative that we have the right team and talent to deliver results for our mission partners," said Choi, a member of the Potomac Officers Club.
According to HHI, Choi has 30 years of experience in the government services national security sector. He offers expertise in business leadership, strategic planning, capture planning and business development.
His business experience is focused on cyber, electronic warfare, space, airborne and command, control, communications, computers, intelligence, surveillance and reconnaissance.
Choi most recently served as VP of business development at CACI International, according to his LinkedIn profile. In the said role, he provided leadership in the company's national security and innovative solutions sector.
Prior to joining CACI, he spent more than two decades in various business development and technology-related roles at Northrop Grumman. His career in the company culminated in his appointment as director of strategy and business development.
Choi holds a bachelor's degree in applied mathematics and economics from Stony Brook University and a master's degree in management information systems from George Washington University.
Category: Member News
Tags: CACI International executive movement Grant Hagen Henry Choi Huntington Ingalls Industries Member News Northrop Grumman