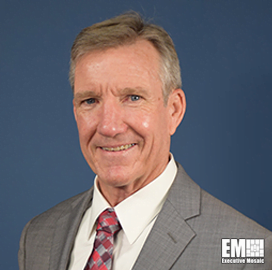 Herbert Carlisle
Herbert Carlisle, NDIA's President, CEO
Herbert Carlisle serves as the president and CEO of the National Defense Industrial Association, a trade organization for the U.S. government and the defense industrial base.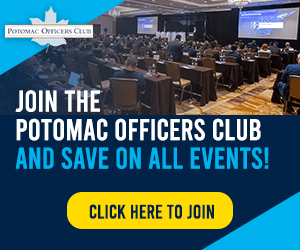 Before joining NDIA in June 2017, Carlisle served for 39 years in the Air Force and retired in March 2017 as a four-star general. His last assignment was as commander for the Air Combat Command at Langley Air Force Base in Virginia.
Carlisle also served as the commander of Pacific Air Forces, the air component commander of the Pacific Command and the executive director of the Pacific Air Combat Operations Staff at Joint Base Pearl Harbor, Hawaii, NDIA said.
The former general served in various operational and staff assignments and commanded a fighter squadron, an operations group, two wings and a numbered air force. 
During his time as a joint service officer, he served as chief of air operations for the Central Command Forward in Riyadh, Saudi Arabia, and participated in Operation Restore Hope in Somalia. 
Carlisle also joined Operation Provide Comfort in Turkey and Operation Noble Eagle, an ongoing homeland security partnership between the United States and Canada.
His other roles in the military include director of operational planning, policy and strategy; deputy chief of staff for air, space and information operations, plans and requirements; and director of legislative liaison at the Office of the Secretary of the Air Force.
He is a command pilot who boasts more than 3.6K flying hours in various aircraft. 
Carlisle earned a bachelor's degree in mathematics from the U.S. Air Force Academy and a master's degree in business administration from the Golden Gate University of San Francisco.
He also completed studies at the Squadron Officer School, the F-15 Fighter Weapons Instructor Course, Air Command Staff College, Armed Forces Staff College and the Army War College. 
Category: Executive Profiles
Tags: Air Combat Command Air Command Staff College Armed Forces Staff College Army War College. Air Force Academy Canada CEO defense Executive Profiles F-15 Fighter Weapons Instructor Course general Golden Gate University of San Franciso Hawk Carlisle Joint Base Pearl Harbor Langley Air Force Base National Defense Industrial Association NDIA Office of the Secretary of the Air Force Operation Noble Eagle Operation Provide Comfort Operation Restore Hope Pacific Air Combat Operations Staff President Riyadh Saudi Arabia Somalia Squadron Officer School U.S. Air Force Virginia