DARPA
Heron System's AI Algorithm Tops DARPA's Virtual Aerial Combat Competition
An artificial intelligence algorithm developed by Heron Systems emerged victorious in a virtual dogfight simulation against a human F-16 fighter pilot during the Defense Advanced Research Projects Agency's AlphaDogfight Trials.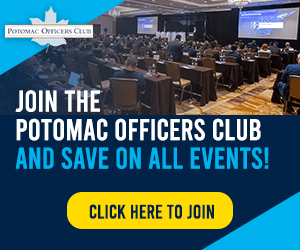 The simulated battle ended with a lopsided result in favor of the AI algorithm, as it defeated the human pilot, who goes by the name "Banger," in all five rounds. 
The yearlong competition was held as part of DARPA's Air Combat Evolution program, an initiative aimed at exploring automation in air-to-air combat and improving human trust in AI systems, C4ISRNET reported.
Conditions in the simulation, however, were not deemed realistic for aerial combat. Heron's AI system had the upper hand in the match against Banger as it possessed perfect information, which is unlikely to happen in the field, the event commentators said. The human pilot was also handicapped given that he/she was flying a fake stick in a virtual seat.
Citing the importance of human trust in AI from a fighter pilot standpoint, Justin Mock, a fighter pilot and commentator for the trials, said the competition demonstrated that the agency has an AI that works within the confines of the simulated battlefield environment. 
Mock specifically touted the aggressiveness and the shot accuracy of Heron's AI system. According to him, the AI system would take shots that DARPA would not attempt in training environments. 
A total of eight teams participated in the final round of the AlphaDogfight Trials. Heron was the top performer in the competition, beating Lockheed Martin, Perspecta Labs, Aurora Flight Sciences, EpiSys Science, Georgia Tech Research Institute, PhysicsAI and SoarTech.
Moving forward, the agency intends to apply the modeling and simulation work it has done in the digital environment into the real world, Col. Dan Javorsek, program manager in DARPA's Strategic Technology Office, said in a post-event livestream.
Category: Future Trends
Tags: Air Combat Evolution program AlphaDogfight Trials artificial intelligence automation C4ISRNET Dan Javorsek DARPA Defense Advanced Research Projects Agency Future Trends Heron Systems Justin Mock Lockheed Martin Perspecta Labs virtual dogfight simulation