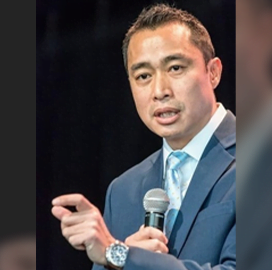 HHS Advised to Implement Unified Guidelines in Cloud Strategy Draft
Oki Mek, senior adviser to the chief information officer at the Department of Health and Human Services, has urged the agency to take a unified approach in its cloud strategy draft.
During a recent FCW-organized event, Mek advised the HHS to consider the cloud strategy as a business process instead of a tech process to better serve the agency's needs. He also pointed out that the cloud strategy should be patterned from a human resources department as it sets the guiding policies for an organization to follow, MeriTalk reported Monday.
Mek warned that failure to do so would result in separate silos of effort and operations.
In addition, the HHS CIO adviser outlined the agency's other technology efforts, including improving service delivery and making HHS a testbed for modernization. 
Category: Popular Voices
Tags: cloud cloud strategy draft cybersecurity Health and Human Services Human Resources MeriTalk Oki Mek Popular Voices