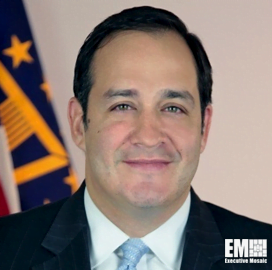 Jose Arrieta
CIO
HHS
HHS CIO Jose Arrieta to Leave Post in September
Jose Arrieta, chief information officer of the Department of Health and Human Services, will reportedly leave his post in early September. 
Arrieta served as the department's top technology official since May 2019 after functioning as the associate deputy assistant secretary for acquisitions since January 2018, FCW reported. 
His resignation came amid the HHS' battle against the coronavirus pandemic and its efforts to overhaul how the department collects and manages data through the HHS Protect project. 
The report of Arietta's departure followed Todd Simpson's resignation from his role as HHS' chief product officer.
Federal News Network first reported Arrieta's resignation on Aug. 14, saying the CIO is prepared to make his departure as flexible as needed to ensure a smooth transition of leadership.  
"We have been transparent with data and pushed boundaries. The leadership in technology is ready to lead us through this fall. I want to spend time with kids, who like most kids are going to school online," Arrieta told Federal News Network.
During his relatively short tenure, Arrieta focused on information technology modernization initiatives around network and data. 
In an interview with Federal News Network, Arrieta said the HHS has successfully launched HHS Protect and got it to a point where he said only "some technical things need to be addressed."
HHS Protect serves as a central repository for coronavirus data reporting and bypasses systems operated by the Centers for Disease Control and Prevention. 
According to FCW, there are currently no other departures scheduled in HHS' CIO department and no major changes slated for HHS Protect. 
Category: Partnerships and Executive Moves
Tags: CDC CIO COVID-19 Department of Health and Human Services FCW Federal News Network HHS HHS Protect information technology Jose Arrieta modernization Partnerships and Executive Moves Todd Simson