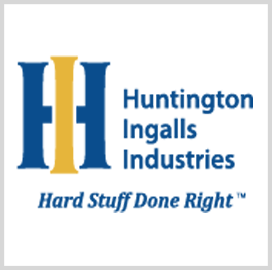 HII
HII Finishes Construction of First Facility for Unmanned Systems CoE Campus
Huntington Ingalls Industries has completed the initial facility for its Unmanned Systems Center of Excellence in Hampton, Virginia. 
The completed building, whose construction began in September 2020, will be used for assembling hull structures for Boeing's Orca Extra Large Unmanned Undersea Vehicles, which could be used by the Navy for mine countermeasures, anti-submarine warfare, anti-surface warfare, electronic warfare and strike missions. 
HII Executive Vice President Andy Green, a 2020 Wash100 winner and Potomac Officers Club member, said in a statement that the assembly building expands the shipbuilding company's unmanned systems capabilities and supports customers committed to ensuring national security, Seapower Magazine reported. 
The facility is the first of two buildings planned for the CoE campus. The main facility, which is still under structural development, will cater to unmanned systems prototyping, production and testing. It is expected to be completed by the end of 2021. 
Duane Fotheringham, president of the unmanned systems business group within the HII Technical Solutions division, touted the company's significant investments in unmanned systems in 2020. Of those investments, Fotheringham noted that the CoE campus solidifies HII's commitment to advancing the development of unmanned systems for current and future customers. 
The CoE project began with HII's partnership with the Virginia Economic Development Partnership, the city of Hampton and the Hampton Roads Alliance. Over 250 jobs are expected to be created after the construction of the CoE campus to support unmanned systems design and production.
Category: Member News
Tags: Andy Green Duane Fotheringham Huntington Ingalls Industries Member News Orca Extra Large Unmanned Undersea Vehicles Seapower Magazine Unmanned Systems Center of Excellence