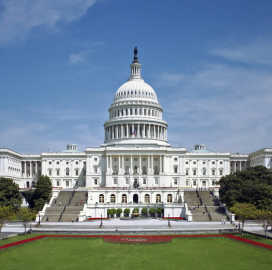 House Republicans Introduce Bills to Position US Ahead of China in Tech Sphere
Two Republican members of the House Energy and Commerce Committee have proposed 15 bills aimed at giving American companies a leg up on China in the tech sphere. 
The bills are wide in scope, as they address the need for standards-setting for both facial recognition and three-dimensional printing, as well as place importance in promoting the use of blockchain and the domestic production of advanced materials.
Among other things, the bills also include language that forces American companies to disclose any data that they keep for China, The Hill reported Tuesday. 
Full House Energy and Commerce Committee ranking member Rep. Greg Walden, R-Ore., unveiled the slew of bills alongside consumer protection subcommittee ranking member Rep. Cathy McMorris Rodgers, R-Wash.
"Now more than ever, we must create policies that ensure America beats China over the next decade and beyond by fostering innovation, securing supply chains and protecting consumers," the lawmakers said in a statement.
Walden and Rodgers added that the bills on emerging tech would unleash free-market ingenuity and promote American leadership and economic growth.
Notably, the bills only received Republican backing, thereby reducing their chances of progressing through the Democrat-controlled House, The Hill said.
Category: Future Trends
Tags: 3D printing blockchain Cathy Rodgers emerging technology facial recognition Future Trends Greg Walden House Energy and Commerce committee Republic The Hill