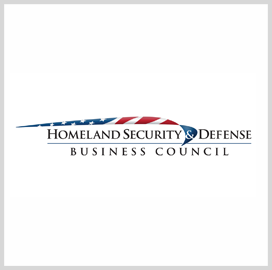 HSDBC Appoints Thomas Bruno, Donald Fenhagen to Board of Directors
The Homeland Security and Defense Business Council, a nonprofit corporate membership organization, has appointed Thomas Bruno and Donald Fenhagen to three-year terms on its board of directors. 
Bruno is a managing director at Accenture Federal Services, while Fenhagen is an IBM vice president and senior partner, HSDBC said. 
"As longtime leaders in the homeland security community, Tom and Don will bring creativity, energy and expertise to our work, and we are grateful to have their service during this especially critical time for the homeland security enterprise," Board Chairman John Saad said. 
Bruno said he looks forward to helping the board of directors improve engagement between industry and government and advance information technology modernization capabilities.
He added that he has spent many years observing the HSDBC's execution and advancement of the Department of Homeland Security's mission.
At AFS, Bruno is a senior client account executive who is responsible for the company's overall work in support of several DHS divisions, including the Coast Guard, Federal Emergency Management Agency and the Secret Service. 
Fenhagen said industry organizations that support the government have become more important during the global coronavirus pandemic because of the added need to promote communication and collaboration. 
He has been working with HSDBC since 2011 and has participated in events like border tours and collaborative sessions with government and industry leaders in the national security community. 
In his current role at IBM, Fenhagen is responsible for the company's business with DHS and the Department of Justice. He also serves as a senior location executive for Baltimore and central Maryland.
HSDBC is a nonpartisan organization composed of companies that provide technology, product and service solutions to the DHS. 
"Our mission is to bring government and industry leaders together to build and strengthen relationships, increase knowledge sharing, and improve the way we conduct business together," the organization said in a press release.
Category: Partnerships and Executive Moves
Tags: AFS board of directors Department of Homeland Security Donald Fenhagen IBM John Saad Partnerships and Executive Moves The Homeland Security and Defense Business Council Thomas Bruno