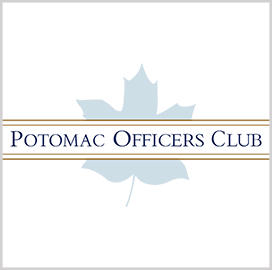 Reorganization
HII Technical Solutions Division Appoints New Executives Amid Creation of New Business Groups
Huntington Ingalls Industries' technical solutions division has announced seven new executive appointments in the company, four of whom are industry veterans who are members of the Potomac Officers Club.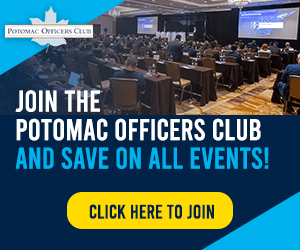 The new executive appointments follow the formation of new business groups under the technical solutions division: the intelligence, surveillance and reconnaissance group; the live, virtual and constructive solutions group; the cyber and electronic warfare group; and fleet sustainment.
The new groups were formed after the recent acquisition of Alion Science and Technology, Huntington Ingalls said.
Terri Walker-Spoonhour, a POC member, was named chief operating officer of the technical solutions division and acting president of the cyber and EW business group.
Todd Borkey, another POC member, will serve as chief technology officer and manage the division's technology strategy, as well as developments and technical operations.
Chris Bishop will serve as the division's chief growth officer. He is also a POC member.
Huntington Ingalls also appointed Garry Schwartz president of the division's ISR group, where he will oversee ISR, system engineering and integration activities. Schwartz is a member of POC as well.
The division's fleet sustainment group will be led by Ryan Norris. As president, he will lead all aspects of sustainment operations and program execution.
Information technology, enterprise infrastructure, collaboration solutions, application development and data analytics will be managed by Chris Soong, who was named the division's chief information officer.
Rich Fisne will serve as senior vice president of contracts and procurement. In his role, Fisne will lead the technical solutions division's contracting, procurement, estimating and pricing functions.
Newport News, Virginia-headquartered Huntington Ingalls completed its acquisition of Alion earlier this month. The shipbuilding company acquired the McLean, Virginia-based defense contractor for $1.65 billion in cash.
Category: Member News
Tags: acquisition Alion business group Chris Soong executive movements Garry Schwartz Huntington Ingalls Member News Potomac Officers Club Rich Fisne Ryan Norris Terri Walker-Spoonhour Todd Borkey