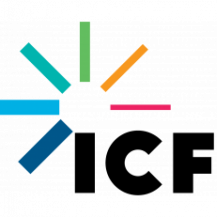 ICF
ICF to Provide NLM With Data Management Services
The National Institutes of Health has awarded ICF a multiple-award blanket purchase agreement to support the institute in providing biomedical, public health, clinical and consumer health information services. 
Awarded by the National Library of Medicine, the $49M deal includes one base period of performance and two one-year option periods.
"We share NLM's passion for delivering critical information to citizens in the most engaging and secure way possible," said Mark Lee, ICF senior vice president and public sector lead and a Potomac Officers Club member. 
ICF said its team of public health, information technology and cybersecurity specialists, among others, will support NLM programs and tools, including PubMed, Bookshelf, MedlinePlus and ClinicalTrials.gov. 
Under the deal, ICF will provide data conceptualization and standardization, collection and storage, preparation and harmonization, analysis, visualization and dissemination and delivery. 
The company said it has been supporting NLM programs and services since 2009 and holds a comprehensive understanding of the organization's key stakeholders. 
ICF added that its team specializes in visualizing and communicating complex data and insights for easy interpretation and interaction. 
"NLM provides a valuable, reliable source for public health information to advance research and help the public better understanding critical health issues. We are excited for the opportunity to continue to contribute to the collective body of knowledge that helps drive public and personal health decisions," Lee added.
Headquartered in Fairfax, Virginia, ICF is a global management consulting and technology service provider composed of business analysts, policy specialists, technologists, researchers, digital strategists, social scientists and creatives.
The company's specialties include aviation, cybersecurity, marketing, education, energy, environment, health, homeland security, natural disaster recovery, social programs and transportation.  
Category: Member News
Tags: blanket purchase agreement consumer health information service contract award cybersecurity IT Mark Lee Member News National Institutes of Health National Library of Medicine