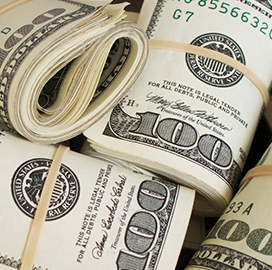 Funding
INDOPACOM Seeks Billions for New Weapons, Personnel Training
The Indo-Pacific Command has asked Congress for billions of dollars worth of personnel and weapons provisions to respond to China's expansionist ambitions.
Adm. Philip Davidson, head of INDOPACOM and a speaker at a past Potomac Officers Club event, asked for a new missile defense system, modern training ranges and funds for exercises and troop rotations, among others, Breaking Defense reported.
"It's something I'm engaging on now. I would like to see it be part of FY22 discussions and I continue to have this discussion within the department," Davidson told reporters.
If approved, the funding would be part of the $20B multi-year spending package that Davidson delivered to Congress in April. The package has gained bipartisan support from both chambers of Congress. 
The Senate's version of the annual National Defense Authorization Act appropriates $1.4B for an Indo-Pacific Deterrence Initiative and is focused on fielding new U.S. weapons.
Meanwhile, the House of Representatives' version includes $3.6B for an Indo-Pacific Reassurance Initiative focused on supporting allies and partners. A committee will have to scrap the differences and fill in the details. 
Davidson recently revealed that his top priority is securing the funding needed to emplace an Aegis Ashore missile defense system in Guam by 2026. 
"The most important action we can take to rapidly and fully implement the National Defense Strategy, as a first step, is a 360-degree, persistent, integrated air-defense capability in Guam," he said.
Davidson added that any air and missile defense system in Guam could eventually provide the long-range precision capability needed to strike at the First Island Chain dominated by China. 
Category: Speaker News
Tags: Aegis Shore air defense Breaking Defense China Congress First Island Chain Guam House Indo-Pacific Command Indo-Pacific Deterrence Initiative Indo-Pacific Reassurance Initiative missile defense system NDAA Pentagon Philip Davidson Senate Speaker News