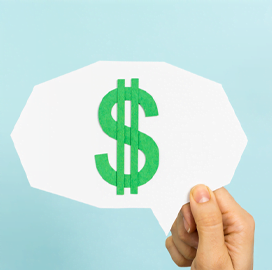 Funding
Industry Experts Urge $1B Investment in TMF
The coronavirus pandemic is a chance to increase investments in the Technology Modernization Funds to a level that will allow information technology improvements across multiple agencies, according to industry experts.
Matthew Cornelius, executive director of the Alliance for Digital Innovation and a past Potomac Officers Club event speaker, said at a House Government Operations Subcommittee hearing that the concerned authorities should ensure that the TMF receives $1B in the next coronavirus relief bill, FedScoop reported Monday.
"Frankly, outside of an emergency situation like this, where Congress can go above and beyond the 302(b) allocations that they have on the normal [fiscal year] appropriation cycle, you're never going to get that amount of investment that is necessary so that OMB and GSA and agencies can really start to transform the government's IT," Cornelius said.
He said the additional funding would allow the Office of Management and Budget and the General Services Administration to shift from agency-specific IT projects to government-wide ones. TMF operates under GSA and is overseen by both the said agency and OMB. 
Cornelius said that during his time as a senior technology and cybersecurity adviser at OMB, the government could not deliver full projects because TMF had to stretch $150M across projects collectively worth $600M. 
House Democrats are currently proposing the Health and Economic Recovery Omnibus Emergency Solutions Act, which would provide $1B for TMF. Rep. Gerry Connolly, chairman of the Government Operations Subcommittee, said the previous $25M TMF appropriation was "simply meaningless."
"Modern, reliable IT is not just a nice thing to have. Our federal government's consistent failure to prioritize IT modernization and program delivery prevented the public from receiving the assistance Congress authorized to help the nation weather one of the worst global pandemics in 100 years," Connolly said.
Category: Speaker News
Tags: Alliance for Digital Innovation Congress FedScoop Gerry Connolly GSA HEROES Act House Government Operations Subcommittee IT Matthew Cornelius OMB Speaker News Technology Modernization Fund TMF