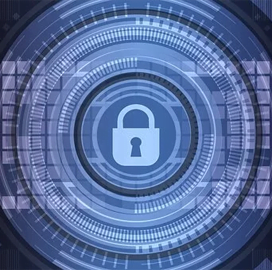 Cybersecurity
InferLink's Cybersecurity Info Sharing Tool Enters SBIR Phase II
The Department of Homeland Security has awarded California-based InferLink, a $1M Phase II Small Business Innovation Research program deal to develop a collaborative peer-to-peer tool for sharing cybersecurity information and lessons learned. 
By the end of the two-year period of performance, InferLink is expected to have developed a prototype fit for Phase III funding. 
"This technology will enable companies and organizations to leverage related experiences from one another and better understand and manage cybersecurity risks," said William Bryan, a DHS senior official performing the duties of the undersecretary for science and technology. 
The SBIR program awarded the contract based on InferLink's successful feasibility demonstration of its "Cybersecurity Peer-to-Peer Knowledge/Lessons Learned Tool" during Phase I.  
DHS S&T Topic Manager Ann Cox said cybersecurity professionals are reluctant to share data because of the danger that they might fall into the hands of malicious actors. 
"If one organization has a way to prevent or mitigate activities from malicious actors online, that information will be available to others and can be immediately implemented," Cox said.
The company's solution, Cox added, could also increase the value of limited human resources by avoiding duplications and saving time on re-invention. 
If InferLink clears Phase II, it will have the chance to seek funding from private or non-SBIT government sources and pursue technology commercialization. 
Based in El Segundo, Califonia, InferLink is a computer software company that specializes in developing and deploying artificial intelligence technology. The company is known for helping companies extract value from the internet, social media and private sources. 
Category: Future Trends
Tags: AI Ann Cox artificial intelligence California computer software cybersecurity Department of Homeland Security Directorate of Science and Technology El Segundo Future Trends InferLink peer-to-peer Phase II prototype SBIR Small Business Innovation Research social media William Bryan