Intuitive Machines
Intuitive Machines Lands $47M Task Order for NASA Prospecting Payload
Intuitive Machines has landed a $47M contract from NASA to send an ice-drilling payload to the south pole of the moon.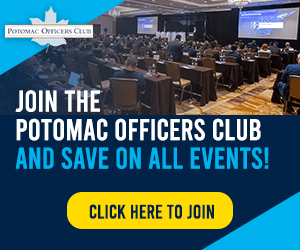 The lander manufacturer is one of the 14 companies that NASA awarded under the Commercial Lunar Payload Services program to provide Polar Resources Ice Mining Experiment 1 payload to the moon by 2022. 
A 40-kilogram payload meant to find water ice at depths of up to one meter under the lunar surface, PRIME-1 will test a near-infrared spectrometer, mass spectrometer and drill that NASA intends to fly on the Volatiles Investigating Polar Exploration Rover mission in 2023.
In a Lunar Surface Innovation Consortium meeting held on Oct. 14, Jim Reuter, NASA associate administrator for space technology, said the space agency is building up the capabilities for on-site utilization using the resources on the moon.
The LSIC is a group consisting of academia, government and industry that evaluates technologies needed for exploration of the lunar surface. Reuter added that the payload experiment was one of the first experiments to support the initiative. 
Speaking at the same meeting, NASA Administrator Jim Bridenstine, addressed the significance of PRIME-1 and VIPER. 
"These missions are critically important to help us understand where we need to go so we can get the best assessment of that volatiles," he said. 
The mission will be the second for Intuitive Machines under the CLPS initiative. The company secured one of the first task orders in May 2019 for the first work scheduled in late 2021. 
Intuitive Machines also received a contract to build a "hopper" that can transport a one-kilogram payload up to 2.5 kilometers across the lunar surface. 
Bridenstine said equipment will offer high-resolution mapping of volatiles on the surface of the moon. "It's going to help us understand how to pinpoint very precise landing spots on the surface of the moon," he said.
Category: Contract Vehicles
Tags: Commercial Lunar Payload Services Contract Vehicles Elon Musk Eta Space Intuitive Machines Jim Reuter Lockheed Martin lunar technologies NASA Polar Resources Ice Mining Experiment 1 PRIME-1 SpaceNews SpaceX United Launch Alliance Volatiles Investigating Polar Exploration Rover