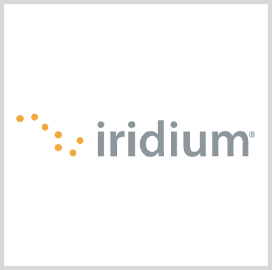 Iridium Communications
Iridium Communications Unveils Online Museum
Iridium Communications has launched the Iridium Online Museum, an interactive website consisting of videos, photos and artifacts detailing the entire arc of the company's history, as well as lessons for other current and future endeavors.
The web-based archive contains information regarding Iridium's journey towards building the first communications system covering the whole planet and leads up to its current status as a multi-service innovation platform catering to over 1.3M users and hundreds of technology partners.
The online museum also gives visitors an opportunity to look back into the Delta II launch vehicle, which carried some of the first-generation Iridium satellites, and learn about rocket stage and fairing separations, Iridium said.
Among other things, visitors can relive the different steps involved in the launch of Iridium's second constellation, including the execution of a slot swap and the deorbiting of the original satellites.
In addition, Iridium included information about its presence in pop culture and academia, as well as the public initial challenges surrounding the creation and the business plan of the website. 
Iridium Chief Executive Officer Matt Desch, a member of the Potomac Officers Club and a 2020 Wash100 winner, considers the museum as a way to inspire others of the company's journey. 
The museum's unveiling coincides with the 20th anniversary of Iridium's first legal step towards transitioning into a modern company on July 31, 2000. It serves as a tribute to former and current employees and individuals connected with the Iridium ecosystem, including partner companies that have been part in developing solutions for different business segments. 
Moving forward, visitors may contribute to the museum by uploading media and sharing their own Iridium stories.
Category: Member News
Tags: financial transformation Iridium Iridium Online Museum Iridium® NEXT Matt Desch Member News POC member