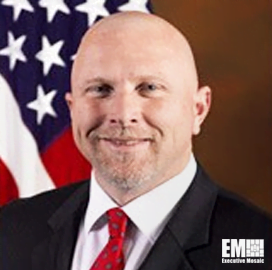 Dave McKeown
CISO
Department of Defense
IT Veteran Dave McKeown Appointed Department of Defense CISO
The Department of Defense has appointed Dave McKeown as the chief information security officer, succeeding Jack Wilmer, who vacated the post in July to run a private security company.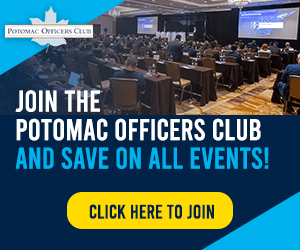 The role is considered the agency's highest-ranking civilian cybersecurity position, responsible for leading the organization's cyber workforce and collaborating with senior executives and military leaders to protect the IT networks. 
In an emailed statement to FedScoop, Dana Deasy, DoD chief information officer, a past Potomac Officers Club event speaker and a 2020 Wash100 winner, said he is confident that McKeown has the skills to serve as the agency's leader in cybersecurity operations and looks forward to him joining the team. 
"Dave has over 34 years of combined federal service (military and civilian) and is a proven leader in IT strategy; cybersecurity; and the design, planning and implementation of enterprise IT services," he said.
Previously, McKeown served as director for enterprise services at the Department of Justice, overseeing more than 300 technical personnel and managing a $125M yearly budget. He was also in charge of the acquisition, development, deployment, operations and maintenance of the IT organization. 
Before joining the DOJ in September 2019, he was the chief for enterprise services center at the DoD's Joint Service Provider for almost two years, leading the organization with 150 civilians, 30 military personnel and 800 contractors. 
During his stint, McKeown managed a $300M yearly budget to provide compute, storage, backup and recovery, messaging, telephony, network transport, and defensive cyber operations services in various levels of classification to more than 40K customers in 80 facilities, including the secretary of defense, the chairman of the Joint Chiefs of Staff and all service chiefs of staff.
McKeown spent 15 years in the Air Force, serving in various leadership roles. His most recent position was chief for information assurance division from 2011 to 2013.
Category: Speaker News
Tags: CISO cybersecurity Dana Deasy Dave McKeown Department of Defense DoD FedScoop Jack Wilmer Mark Hakun Speaker News